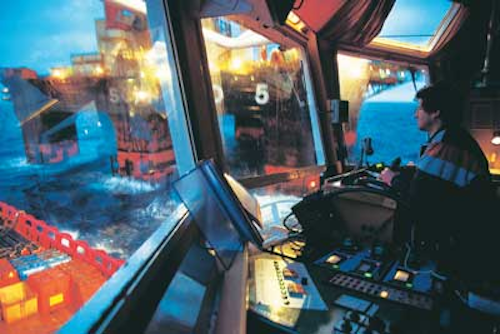 Eva Halvorsen
DNV
Songa offshore of Norway has specified DNV's ISDS (Standard for Integrated Software Dependent Systems) for the first of its seventh generation semisubmersible drilling rigs being built specifically as Statoil's new work horses for the Norwegian continental shelf. Although pilot tested on a number of other projects, it will be the first full-blown application of the standard to a newbuild, and the project participants, as well as other key industry stakeholders, are preparing for its acceptance as a new industry standard.
The ISDS notation establishes a method that aims to minimize software integration errors and delays in projects that involve complex, software--dependent systems. The notation includes the development of quality assurance processes that will last throughout the drilling unit's lifetime.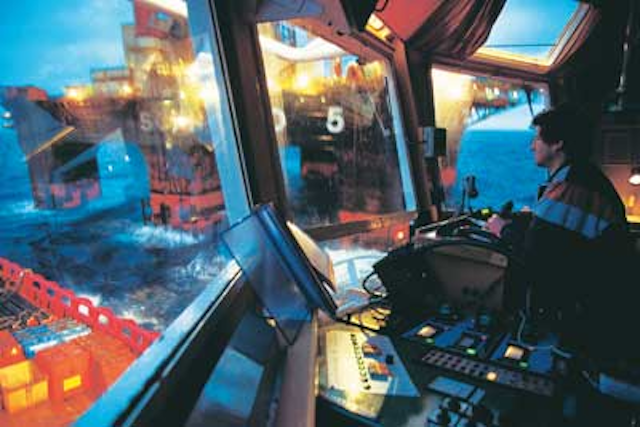 The ISDS includes the development of quality assurance processes that will last throughout a drilling unit's operational lifetime.
Statoil has much to gain from a successful implementation of ISDS, since the company has plans for several new drilling units tailor-made to work on the mature fields of the Norwegian continental shelf. Two Category D units designed to perform drilling, completion and heavy intervention activities 20% more efficiently than the existing fleet have already been ordered by Statoil from Songa Offshore, and the order for DSME in Korea includes the option for two more. Scheduled for delivery in 2014, they will be able to operate at water depths of 100 to 500 m (328 to 1,640 ft) and drill wells down to 8,500 m (27,887 ft). While tailor-made for mid-water segments on the Norwegian continental shelf, the design is also suitable for other regions and can easily be converted for work in deepwater, high-pressure/high-temperature operations and arctic operations.
As charterer and operator, Statoil sees significant benefits from applying ISDS including reduced risk of delays during construction, and improved control over reliability, availability, maintainability and safety once the units are operational. "Software integrity is important for us as we embark on this project," said Jan Magne Gilje, technical coordinator for Cat-D in Statoil. "Statoil is working hard to utilize new technology to increase recovery and extend the life of the fields on the Norwegian continental shelf. We are applying innovative thinking on everything about the Cat-D midwater rigs. This requires solid change management processes, and ISDS will help us do that."
Statoil believes the key to maintaining today's production level on the Norwegian continental shelf toward 2020 is improved recovery from existing fields, and fast and efficient development of new fields. Fit-for-purpose rigs and use of technology will be important measures to increase recovery and extend the life of the fields. ISDS supports these ambitions starting with the first Cat-D deliveries and potentially also to other rigs. Software reliability is clearly and consciously an important part of such a project.
DNV has begun the familiarization process with project participants. Steven Durham, Songa's Cat-D project director, is on location in Korea. "I can see that ISDS is a good concept," he said. "Software control and management of change have been problematic in the past, so we openly accept this initiative. We want it to work. Right now, here in Korea, we are all thinking through what it means for us individually as well as at a company level."
The new avenues for communication and control that ISDS establishes between owner, yard, and vendors will be developed during engineering, construction, and ultimately commissioning. "When we get all the third party equipment on site in the yard, then we will see the real results," Durham noted. "Aside from the potential for software glitches to delay a project, they can ultimately be dangerous to those on board. Therefore, we all want ISDS to be successful."
For DSME, it means working with many suppliers to meet the ISDS requirements and, as the first yard to be involved in such a project, they hope to gain a competitive advantage from its success. Sverre Fjereide, project controls manager for DSME, is cautiously optimistic that it will ease commissioning problems and reduce after-delivery support efforts. "We are the guinea pigs," he noted wryly. "We hope to get a better focus on engineering and testing requirements that can be specifically applied to software as this has been less than ideal in the past. ISDS will not solve all problems but it will hopefully improve the situation. If we can get a 50% improvement in software-related delays during commissioning, then it will be a big success, especially given the complex nature of such projects and their time limits."
For Jon Fredrik Lehn-Pedersen, Kongsberg's general manager for drilling and offshore automation, interface problems among suppliers during commissioning can be time consuming, expensive, and can introduce an element of risk that should be avoided with ISDS.
"Working with ISDS means that the necessary interfaces are clearly documented and approved by class early on and they then form the basis for all design, engineering, and factory acceptance work," Lehn-Pedersen explained. "Too often re-working is required during commissioning when it becomes apparent that the parties involved have not put the required effort into the initial specifications, he says, and when problems occur, there is always a lot of discussion about who is responsible.
To be sure, ISDS may mean that Kongsberg puts extra resources into the early phase of the project, at least until they gain more experience with DNV's requirements. But even with that, Lehn-Pedersen says he believes the system is common-sense and practical and follows the same principles that they have developed in-house over time. Since 2008, Kongsberg has been delivering dynamic positioning, power management, and integrated automation systems to about 20 latest generation drilling units each year. Lehn-Pedersen believes ISDS would have been very useful over this time. "It is definitely time for this to happen now," he observed.
While existing class rules work to ensure that a drilling unit or ship is safe, they are not intended to ensure operability and efficiency, especially for non-safety critical systems.
However, software related downtime can be a problem throughout the life of a drilling unit, since most software is designed with a three-year lifecycle compared to the 20-25 year design life of the hardware.
ISDS places particular focus on software service providers, but roles and responsibilities are defined for all parties involved. Rolf Benjamin Johansen, DNV's project director for systems and software reliability, noted that with the diagnostic functionality and remote access that is incorporated into drilling units now, "it is really important that software integrity is maintained throughout the operational lifetime of the unit and that any weaknesses are not propagated throughout a fleet from one delivery to the next."
DNV applies methods that have proven effective in the aerospace, telecommunications, defense, and automotive industries. Its experience with ISDS from previous projects with Seadrill, Dolphin Drilling, Odfjell, Total, and Statoil indicates that applying the ISDS class notation can easily save $6 to $20 million by addressing potential problems early in a project and thereby avoiding the delays caused by the need to re-work software.
The notation provides a framework with industry-wide reach for systematically assuring the quality and performance of software-dependent systems and many key stakeholders are already gaining confidence with it.
Some companies that are yet to be directly involved in other projects have already approached DNV and asked them to assess their delivery practices for compliance.
"What is unique about our ISDS standard is that we look at system integration as a whole, for the entire drilling rig or ship, and we also make sure our approach is flexible enough to fit in with and augment current good industry practices," said Johansen. "We believe that all new drilling units and major modifications should apply ISDS. It will create value for all parties involved, and even applied retrospectively to operational units, it improves the ongoing safety and reliability of drilling operations."
MoreOffshore Issue Articles
Offshore Articles Archives
View Oil and Gas Articles on PennEnergy.com