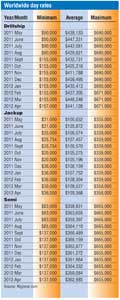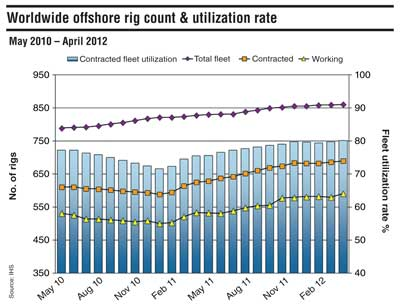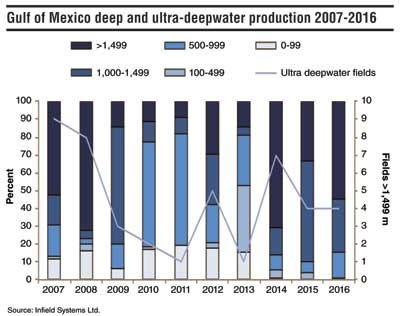 Two years following the Macondo disaster, the deep and ultra-deepwater market in the Gulf of Mexico is steadily regaining strength. The proportion of production located in depths greater than 1,499 m (4,918 ft) is expected to increase from 37% during 2007-2011 to 48% over the next five years. In 2012, 17 deep and ultra-deepwater fields are expected to enter production in the region, compared to nine fields that began production in 2011. Infield Systems expects BP to continue to show robust growth within the GoM. BP holds the largest share of ultra-deepwater production additions throughout the forward five-year timeframe at 21% of total operator ultra-deepwater production. The largest development at this water depth for the supermajor is expected to be the Mad Dog South in the Green Canyon at a water depth of 1,554 m (5,098 ft).
Independent operating companies are expected to hold the top spots in terms of ultra-deepwater reserves entering production over the next five years. ExxonMobil is anticipated to bring onstream significant production additions at the giant Hadrian North and South prospects. Infield Systems also anticipates for larger independent operators, such as Noble and Anadarko to consolidate their positions within the deep and ultra-deepwater market going forward. For Anadarko, the key development taking place in the region is the giant Lucius spar, which Infield Systems expects to enter production in 2014. Looking at ultra-deepwater production in terms of operator type, the previous five years saw IOCs hold a 72% share of market, whereas going forward to 2016 this share is expected to decrease to 53%. Independent operators are expected to hold 34% of ultra-deepwater production. Neighboring national oil company Petrobras, entering ultra-deepwater GoM with the Cascade/Chinook fields, is expected to hold a 13% share of ultradeepwater production going forward to 2016.
– Catarina Podevyn, Associate Analyst, Infield Systems Ltd.
More Offshore Issue Articles
Offshore Articles Archives
View Oil and Gas Articles on PennEnergy.com