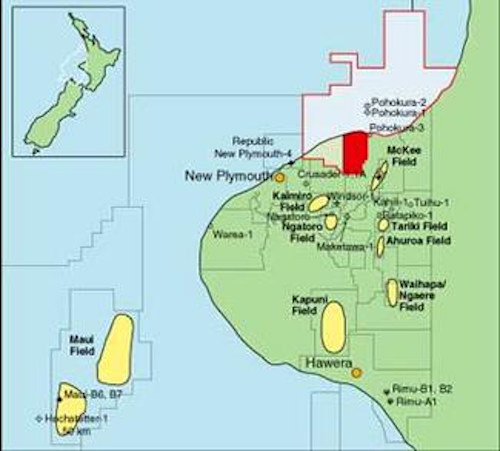 By Judy Madsoud • Houston
E&P targets gas in Vietnam
Thailand's PTT Exploration and Production (PTTEP) is expanding beyond the Gulf of Thailand. The company recently announced plans to spend up to $50 million on two exploration projects offshore Vietnam in the next two years. This is the company's first big step toward expansion in Southeast Asia. Though the move is not likely to generate considerable revenue, it provides a springboard for PTTEP to enter into more projects offshore Vietnam in the future. Clearly, PTTEP will have more opportunities to enter into gas development projects in Vietnam, where gas consumption is more likely to drive E&P activity than it is in Thailand, a country in which domestic growth in gas consumption is negligible.
This first step in PTTEP's plan is involvement in exploration activity in two offshore blocks. SOCO Vietnam is offering PTTEP shares in the two blocks in exchange for investment. The PTTEP/SOCO deal gives each entity a 25% share of the 1,370-sq km Block 9-2 in partnership with PetroVietnam, which owns the remaining 50%. The second area, Block 16-1, covers 3,350 sq km and will be owned by PTTEP, 15%; Soco, 15%; PetroVietnam, 41%; Amerada Hess, 24.5%; and Opeco, 4.5%.
While PTTEP is just getting its feet wet in the region, BP is pursuing development projects. The company is developing fields in Block 6-1 offshore southern Vietnam, where proven reserves are 2 tcf. The Lan Tay and Lan Do gas fields, approximately 250 miles offshore Vung Tau Province in South Vietnam, are expected to come onstream by 1Q 2003. The company is focused on developing the fields in Block 6-1 and aims to start production in early 2003. A 400-km gas pipeline, currently under construction, will move gas from Lan Tay and Lan Do to Vung Tau, then on to other parts of South Vietnam.
BP's partners on the block are PetroVietnam, 20%, and ONGC Videsh, 45%. BP has a 32.67% interest in the pipeline with partners PetroVietnam, 51%, and Conoco, 16.33%.
New Zealand developing gas
Current estimates for New Zealand's Poho-kura Field place reserves at 1 tcf of gas and 53 MMBOE. This puts Pohokura in second place for reserves behind Maui to the southwest, which is about four times the size.
There have been a number of onshore and offshore gas finds in the area, mostly in Taranaki, but Pohokura is the only one since Maui that is commercially viable as a single-field development. As such, Pohokura seems to have become one of Shell New Zealand's development priorities, particularly as the Maui Field is reaching depletion.
Shell and its partners in PEP 38459, where the field lies, are planning a drilling program that will begin with the drilling of the Pohokura North-1 offshore well in mid-year. This well will likely be followed in the second half of the year by an extended-reach well from the onshore Pohokura South-1 site to the southern end of the Pohokura field.
In early March, Shell New Zealand had nearly reached the point of filing applications to develop Pohokura, which is supposed to deliver gas beginning in 2005. Gas delivery will begin an estimated two years before Maui runs out.
Pohokura is owned by Shell, 66.7%; Preussag, 33.3%; and New Zealand's Todd Energy, 18.7%. This present division follows the sale of 3.7% of Shell's portion to Todd Energy, which previously had a 15% investment in Pohokura.
As Shell sets up for the new gas development project, it has also agreed to sell the McKee and Mangahewa oil and gas fields to Todd Energy, a partner in the Maui field. Shell's divestment of assets is being carried out in part to meet the conditions set forth by the New Zealand Commerce Commission when approval was granted for Shell to acquire Fletcher Challenge Energy.
India looks for deepwater partners
India's state-owned ONGC is looking for partners interested in joint-venture activity in a deepwater development on the exploration blocks offshore India's east and west coasts. ONGC has already invited 12 companies to review deepwater data stored at the technology center that recently opened in Bombay. The company has announced its intent to invest in deepwater E&P over the next five years and has expressed a willingness to take on foreign partners to achieve its goals.
The details of the joint-venture arrangements are still up in the air. ONGC could decide to work with partners while maintaining sole interest in the field, or the company could decide to allow its partners to hold equity in the developments. In the end, the carrot will have to be real incentives so that foreign companies see an enticing return on investment. Certainly, if ONGC is going to reach the objective of doubling India's domestic oil and gas reserve base in the next two decades, the company will have to come up with a sound E&P strategy that brings in money from outside the country.
One company that could be a target for ONGC is Cairn Energy, which recently has been active in offshore exploration. The company has seen significant discoveries in its offshore acreage over the past year or so, with a number of hits in deepwater. If Cairn is going to stay in the region for the long haul, the company could find it beneficial to cultivate a joint-venture relationship with ONGC.
Cairn seems to be changing its outlook on exploration and production. In the past, the company has normally invested in exploration, moving on when discoveries reached the development/production stage. However, recent announcements from Cairn indicate the company plans to explore less in the coming year and focus instead on investment. Only 20% of this year's budget is earmarked for exploration. The rest will be spent on developments. With an oil play identified under the Lakshmi gas field, Cairn is unlikely to give up its 50% stake. By the same token, good news off the east coast could act as incentive to stick around through the development phase. New data from the Ravva Field indicates reserves could be ten times the size of original estimates, totaling 40 MM to 60 MMBOE.