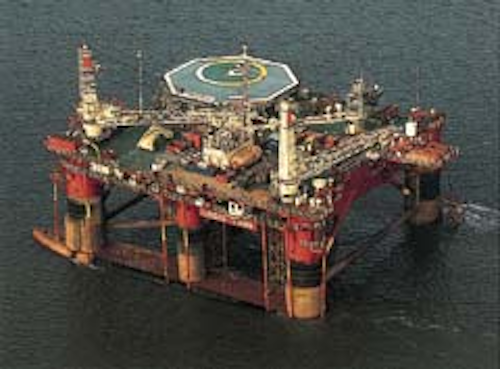 Rick Von Flatern
Houston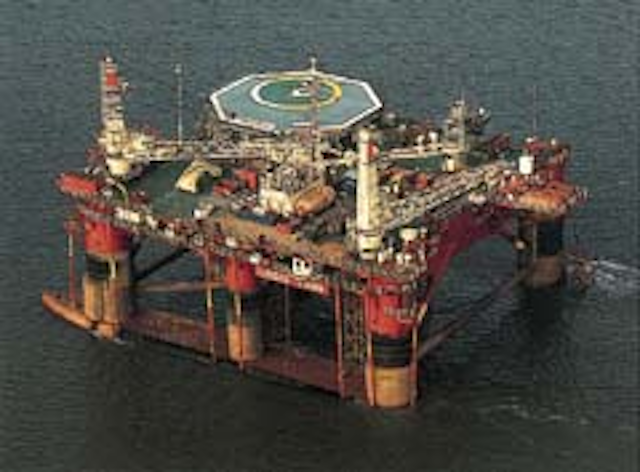 Cal Dive's Uncle John offers Gulf of Mexico operators versatility in deep water.
Congress offers offshore operators relief - twice
It was a little unsettling to hear oil industry advocates, the National Ocean Industries Association (NOIA) and the Independent Petroleum Association of America (IPAA) praising congress for two separate pieces of legislation. Rarely do champions for the American oil industry feel disposed to laud that august body.
But in the last week of September, both organizations released statements commending the US Congress for reforms to the Oil Pollution Act of 1990, and the NOIA released a second in praise of the Deep Water Royalty Relief Act.
Lew Ward, IPAA chairman, was positively effusive in his praise of the legislature's work. "Congress has committed itself to securing a strong, safe, and viable offshore oil and gas industry," he said. And NOIA president, Robert B. Stewart, though more restrained than Ward, did something few oil men ever do: he connected common sense and congress in a single sentence without a hint of irony.
This positive political comment was inspired by congress's reduction in the financial responsibility guarantee requirement of the law. The 1990 version required operator's have $150 million guaranteed for use in spill cleanup. The reform version requires only $35 million. The reduction was enough, according to Ward and Stewart, to assure the survival of smaller offshore companies that would otherwise have been forced out of business.
The Oil Pollution Act of 1990 was part of a congressional sound-bite and photo-op frenzy following the Exxon Valdez oil spill. The fact that the sum of all clean-up costs, according to the IPAA, of all spills from offshore facilities in any five year period has never reached $35 million was not considered by posturing congressmen considering the original bill.
Royalty Relief: in 1995 the US western Gulf sale garnered bids on just 146 tracks. One year later, the same federal lease offering attracted bids on 433 tracks. The difference, according to NOIA Chairman Matt Simmons, was the 1996 passage of the Deep Water Royalty Relief Act. The act reduced federal royalties on tracts in more than 200 meters of water. This first sale since the act resulted in more than 700 ultra-deepwater leases being added to the US inventory and $356 million to the US treasury.
"This is a time to take our hats off to the political leaders who helped make this possible," Simmons said.
Will wonders never cease?
Spar floaters: the Gulf's new deepwater look
Spar designs are quickly becoming the deep and ultra-deep water facility of choice in the Gulf of Mexico. Oryx's Neptune is the world's first spar to serve as a true production facility. Capable of more than storage and offloading duties, it will be online in 1997.
Claiming another first, Shell Offshore has commissioned Aker Oil & Gas Technology and J. Ray McDermott to do the engineering design of a mobile spar drilling platform capable of working in 10,000-ft waters. Upon review and approval of the design, Shell will evaluate leasing one unit and has an option for two more. The triumvirate's drilling spar, though due out after the one Aker-McDermott is constructing for Chevron's Genesis prospect 150 miles south of New Orleans, earns its "first-of-breed" status for its MODU classification. The Genesis spar is billed as a permanently sited, drilling, construction, and production vessel.
The spar's climb to prominence in the Gulf is a function of design. Old news in the North Atlantic, where they have been around long enough that some are being decommissioned, these spars are unseen in the Gulf of Mexico. Spars show an admirable composure in the face of hostile sea states. When catenarey moored, a spar's vertical cylindrical profile provides a moonpool to the bottom of its buoyant can, about 200 ft below the ocean surface in the case of the Shell unit.
The upright profile also provides riser support and protection to the spar's keel, about 600 ft below sea level, and yields lower motion characteristics than semisubmersibles and dynamically positioned drill ships. That last translates to fewer down days spent waiting for calmer seas which means lower drilling costs and earlier production. Added to those financial rewards, said Aker VP - Business Development, Dave Roquemore, spar costs "are substantially more competitive" than competing designs.
Once Shell approves the preliminary work, the first unit will be started in 1996 with delivery slated for 1999. Shell will probably lease the unit from Aker-McDermott for a minimum of three years. Shell, Aker, and McDermott will jointly choose a drilling contractor for the rig.
The spar was developed jointly by Deep Oil Technology and Aker-McDermott joint interest venture company, Spars International. Aker and McDermott also own a substantial interest in Deep Oil Technology. In fact, all three of the Gulf of Mexico spars are Spars International designs.
Versatile deepwater vessel seeking niche in Gulf
There are eight in the North Sea and now there is one in the Gulf of Mexico.
Cal Dive has brought a cross between a semisubmersible and a dive support vessel, the Uncle John, to seek its fortune in the Gulf of Mexico. Something between a second and fourth generation drill ship, the rig is dynamically positioned so it has no self-imposed depth restriction. But it is considerably smaller than a semisubmersible drilling rig and, though it is being outfitted with a tower and top drive system, it is not capable of full drilling operations.
What it can do, said Skipper Strong, Cal Dive's manager of business development, is "full field development," which means running completion tubing on vertical wells, setting subsea trees, and placing tieback flowlines. The vessel's niche probably lies in waters requiring fourth-generation water depth ability without the variable deck weight range or deck space. Naturally the dayrate for the Uncle John is nearer second generation than fourth. That is no small difference and likely to endear it to deepwater operators.
Uncle John's first Gulf assignment is a multi-coring operation. Its owners say it is well suited to riserless wireline operations, plug and abandonment operations, template moving, pipeline inspection and repair, slimhole drilling, and, of course, deep dive support.
Copyright 1997 Oil & Gas Journal. All Rights Reserved.