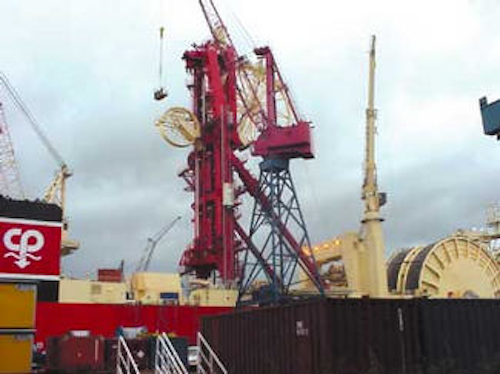 The Cavotec Group is a leader in the field of power supply and crane technology, with manufacturing, sales and service centers in 18 countries. Recently it announced a partnership with the Norwegian company Micro-control, which specializes in the manufacture of radio remote control systems. Micro-control AS founded in 1984, with its factory in Stordal close to Trondheim, has developed a standard range of products covering most requirements for remote controls within offshore (EEx), maritime, process and general industry. Due largely to its modular approach to product design and its ability to offer custom made solutions, the company is the market leader in Norway.
Much of Cavotec's income is derived from the design and manufacture of slipring assemblies, cable reels and cable chain carriers. All are designed to ensure that power and control is delivered reliably regardless of how much movement is sustained by the machine or component being supplied.
Slip rings are manufactured in sizes ranging from miniature versions, as might be used in a control switch, to the massive units (up to 2 m diameter) needed to deliver power to Azipod thrusters. Customers include Alstom and Schottel.
Cavotec has also developed a range of motorized stainless steel cable reels and EEx slip- ring assemblies specifically for cranes on offshore installations. Stainless steel versions of Cavotec's range of flexible cable carriers, capable of withstanding extreme climatic conditions and heavy use are in operation in the North Sea and other offshore areas.
In The Netherlands, the Cavotec Benelux service division has teamed up with De Jong Liften to supply one of the latter's permanent elevators for a 42 m tall A-frame. This was ordered by Huisman-Itrec for a pipelay tower for a vessel operating in the Gulf of Mexico. The lift was designed to operate under a 60deg angle, and has been built according to the latest EN 12159 regulations. Cavotec/De Jong have since received a further order for a service lift with similar specifications for another pipelay vessel.
For more information, contact Lars Hellman, Cavotec International. Tel:+46 8 556 522 20, Fax:+46 8 556 522 19, Email: lars.hellman@cavotec.com.