NEW PRODUCTS & SERVICES
Varco (Orange, California) introduces the PRS, pipe racking systems capable of integrating into new-build or retrofitted to existing rigs in deep-water harsh environments. Varco PRS is operated with a single pipehandler and is powered and controlled electrically.
Jan 1st, 1999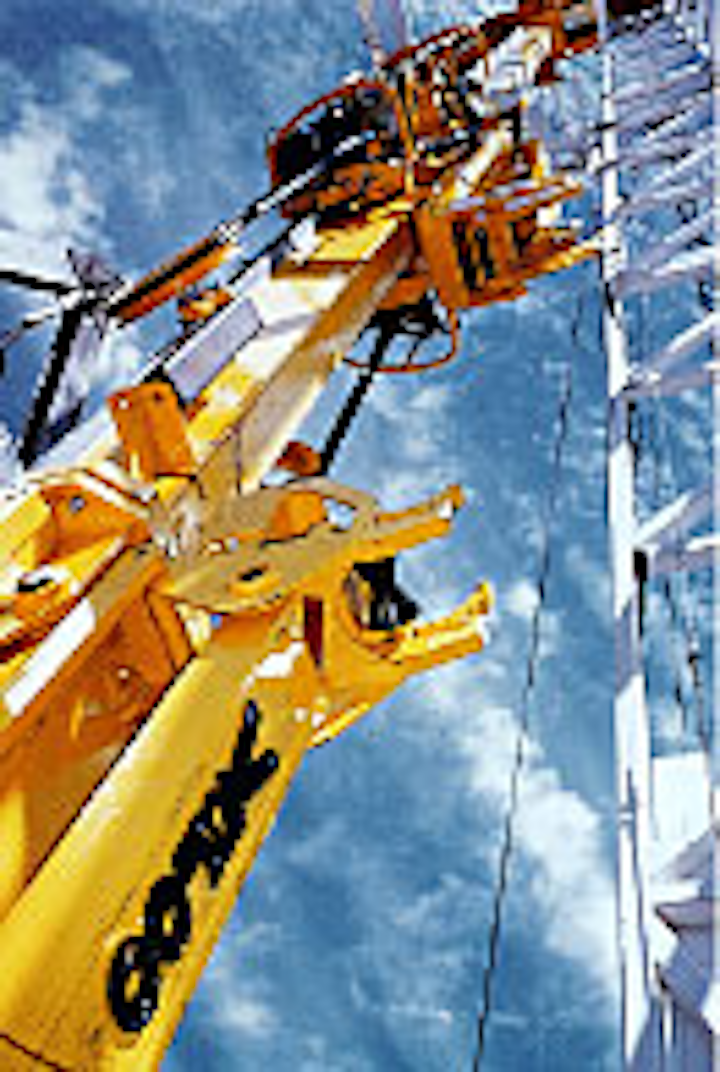 Leslie Bellfore,
Houston
Pipe racking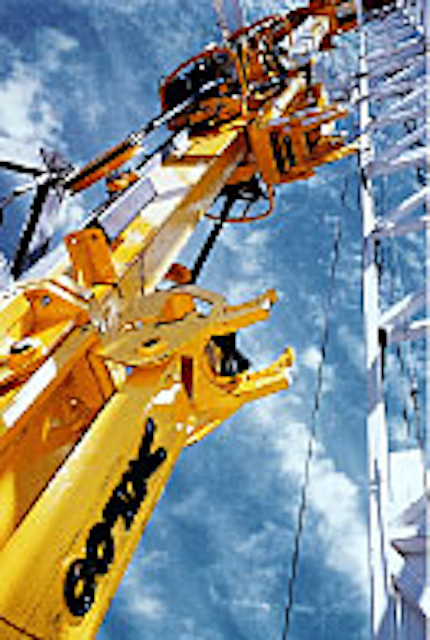 Varco (Orange, California) introduces the PRS, pipe racking systems capable of integrating into new-build or retrofitted to existing rigs in deep-water harsh environments. Varco PRS is operated with a single pipehandler and is powered and controlled electrically.
Manipulator
Slingsby Engineering (Kirkbymoorside, York, England) announces the Hydrus, or OWater Snake,O its latest manipulator design. The Hydrus? arm includes rotary-vane actuators at four of the joints. All control electronics and hydraulic valves are built into the arm. The slave arm is manufactured with aluminum alloy, capable of lifting 114kg at its full reach of 1,915mm.
Pipeline cleaning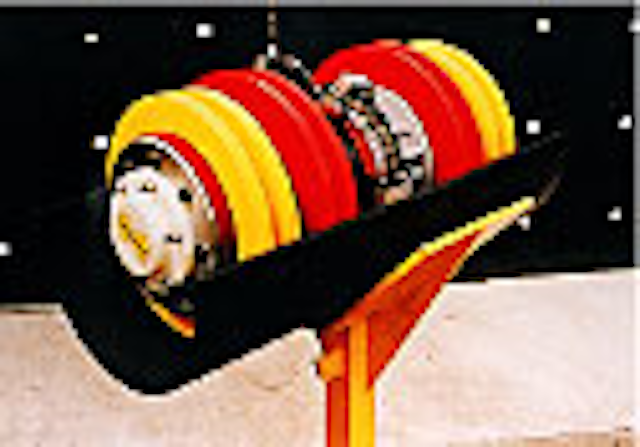 Pipeline Integrity (Newcastle, England) has developed the Scale Wax Assessment Tool (SWAT). Upon running SWAT, a specific cleaning program can be issued. Data from SWAT is capable of detecting the extent of deposit build up from pipelines of 6-in. to 56-in. diameter.
Mapping technology
Petrosys USA (Houston) announces its mapping systems. The base system provides map projections, definition of map sheets, and data management of posted maps with user defined reference grids, scales and titles. Petrosys Mapping provides WYSIWYG interactive mapping.
Welding and cutting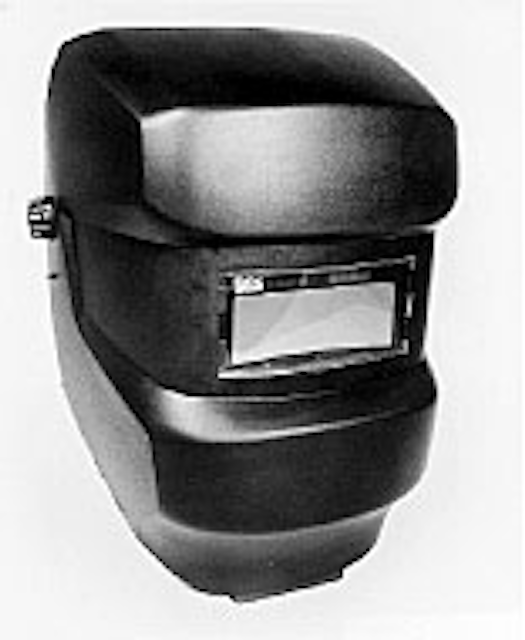 Ashland Chemical introduces three ERA? products. Amerox? Heavy Duty Cutting Torch is attached directly to the twin-hose assembly, constructed with a stainless steel head, and is capable of cutting materials up to 300mm thick. The Amerox? Quick Couplings are threaded, allowing attachment directly to hose fittings, regulators, and torches. The Amerarc? Auto Darken Faceshield offers a viewing lens that darkens automatically when an arc is struck, within 1/2000 second, and turns light again in less than 0.2 seconds after the arc is broken, according to Ashland. Two sensors built into the assembly allow sensing of the arc?s presence.
Preventive maintenance
Eureka Chemical (San Francisco, California) introduces Fluid Film?, a wool-wax base protective coating used to halt further corrosion on rusted metals and as a preventive maintenance on new metal parts. Fluid Film? product line includes liquid, semi-liquid, gel, and grease types.
Design software
Engineered Software (Lacey, Washington) introduces the PIPE-FLO Express program. Express is capable of designing, analyzing, and troubleshooting new or existing piping systems of up to 25 pipelines in a series. Software user can draw the system, size pipes, insert pumps and components, and the program will calculate pressures and flow rates. PIPE-FLO Express is free of charge for a 30-day trial, and can be downloaded from Engineered Software?s website at http://www.eng-software.com.
Safety valve system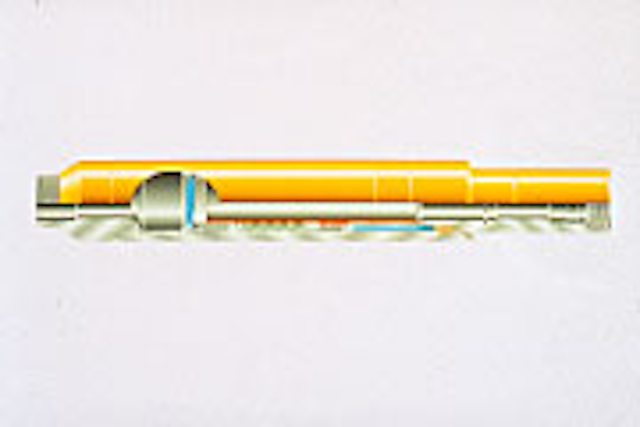 Baker Oil Tools (Houston), with Shell Deepwater Development, introduces a surface controlled subsurface safety valve (SCSSV). The TM-11 subsurface safety valve is designed for deepwater, high-pressure/high temperature, corrosive, hostile environment applications, according to Baker Oil Tools. The system includes a setting depth up to 8,000 ft, metal to metal sealing technology, full open/closed control chamber, and a permanent lock-open feature.
Reservoir simulation
GeoQuest (Houston) announces the ECLIPSE Office? reservoir simulation management software. ECLIPSE provides an integrated environment for application launching, pre- and post-processing, and simulation run control. According to GeoQuest, if limited data is provided during the exploration and appraisal stages of a field, ECLIPSE Office offers tools to provide a Oquick-lookO simulation. A perpendicular bisector (PEBI) gridder allows for the creation of a simulation grid with minimal user interaction.
Power unit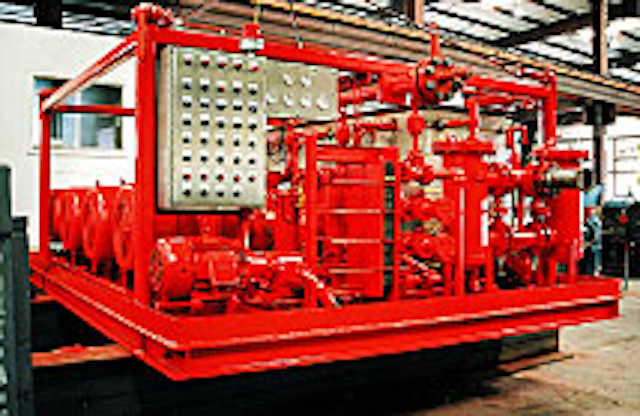 Hannon-Remco Hydraulics (Houston), announces the Central Hydraulic Power Unit. According to Hannon-Remco, the HPU is capable of delivering a flow of approximately 450 gallons per minute of hydraulic oil at a pressure of 3,000 psi. The HPU is electrically powered by 460 VAC, three-phase, and 110 VAC, single-phase. The unit includes four main motors of 200 hp, 1,800 rpm each.
Pipe Protector
LoTork (Houston) introduces its non-rotating drill pipe protector. The two-piece protector entails Hub, which locks on the pipe. Hub rotates with the pipe inside a non-rotating Buffer Ring. According to LoTork, installation time is approximately 40 seconds, no bolts or collars are needed but uses two drive-in lock pins.
Mobile rigs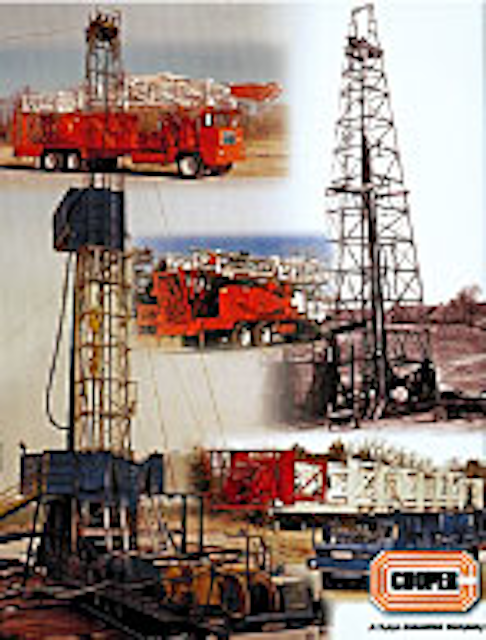 Cooper Manufacturing (Broken Arrow, Oklahoma), details its mobile rigs for well servicing, workover, and drilling in its new brochure. Specifications on new Cooper rig models LTO 150, LTO 250, LTO 350, LTO 550, LTO 750, and LTO 1000 are covered.
Tubular products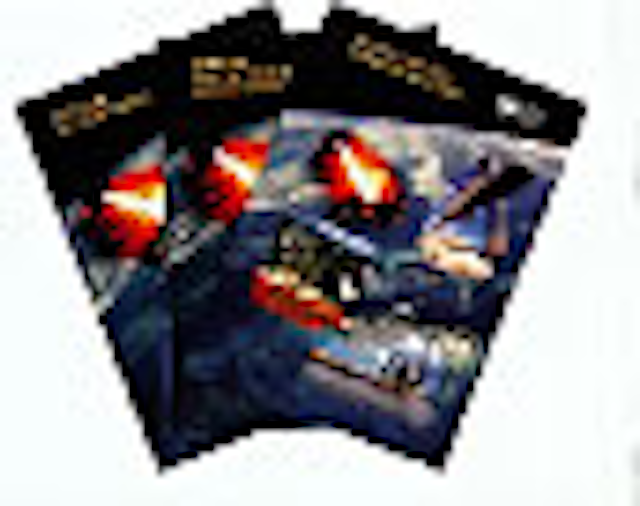 Dalmine Siderca Tamsa (Buenos Aires) recently published literature on the company?s complete line of oil country tubular goods, line pipe products, and seamless line pipe for special applications. The catalog details DST?s seamless tubular products for the various phases of oil and gas drilling, production, and pipeline usage.
Flow computers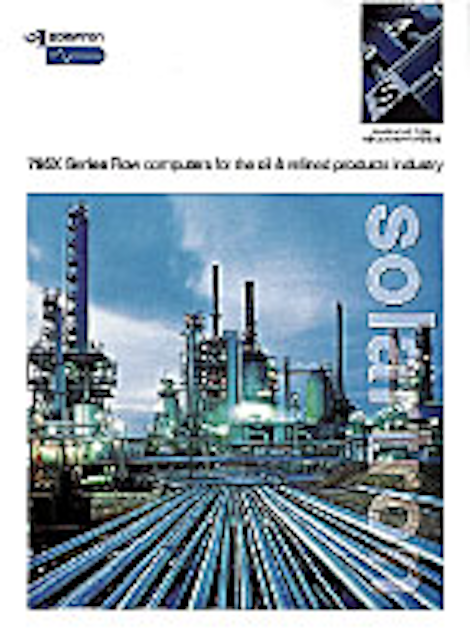 Solartron (Houston) is announcing the availability of its new full-color brochure highlighting its complete line of flow computers for the oil and refined products industry. The Solartron 7950, 7951, and 7955 flow computers, designed specifically for flow data acquisition and analysis are profiled.
Drill stem testing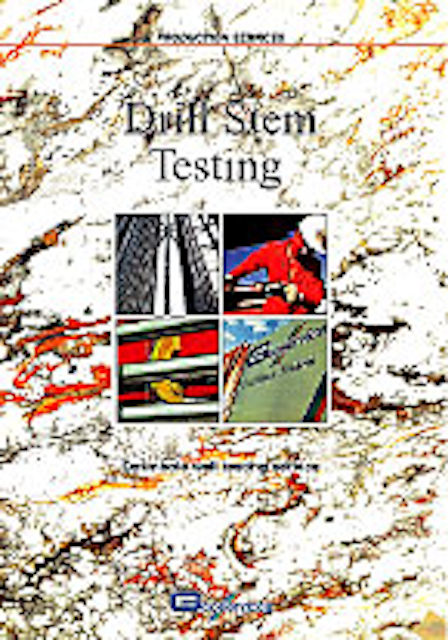 Geoservices (Le Blanc Mesnil, France) introduces its latest logging technique with its Drill Stem Test (DST). Geoservices offers a wide-range of DST tools operated by annulus or tubing pressure, without the need for pipe manipulation. The tools are designed for a working pressure of 15,000 psi at 350!F.
Copyright 1999 Oil & Gas Journal. All Rights Reserved.