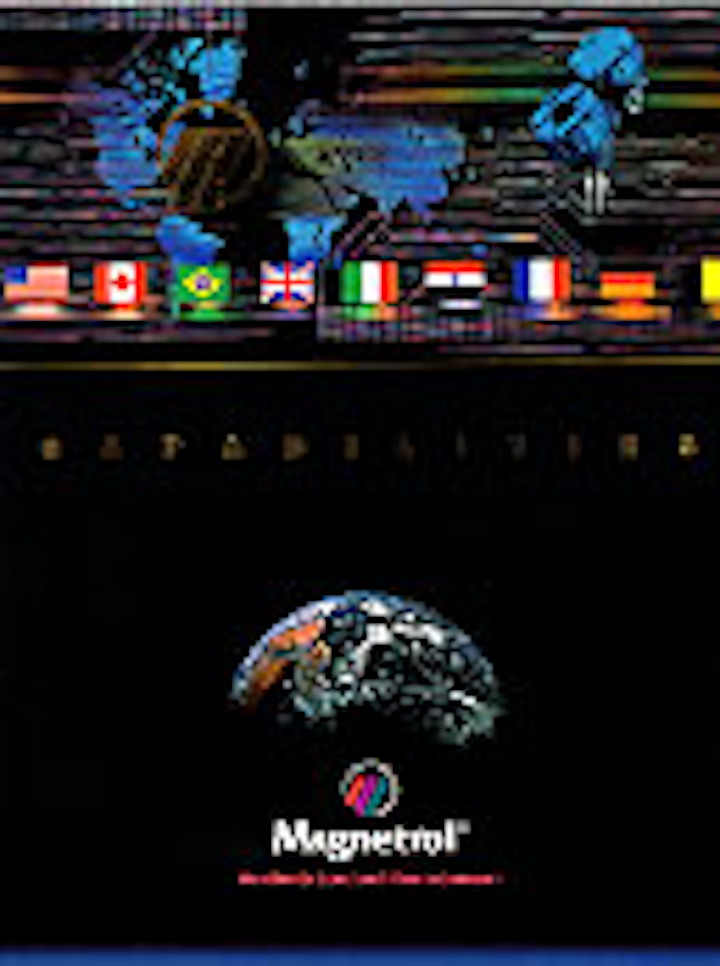 Leslie Bellfore
Houston
Water jet pumps catalog
A new catalog from NLB Corporation (Wixom, Michigan) illustrates more than 80 brochures, catalogs, application bulletins, and videotapes featuring the company's line of high-pressure water jet pumps and accessories. The eight-page, four-color catalog includes photographs and brief descriptions of the products.
Corporate capabilities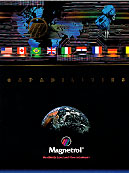 Magnetrol (Downers Grove, Illinois) announces the release of its Corporate Capabilities brochure. The new literature describes how Magnetrol, through product design and manufacturing technology, is able to provide worldwide level and flow solutions to its customers.
Integrated software
Landmark Graphics (Houston) is globally shipping its Release 98Plus, the Year 2000 (Y2K) version of its comprehensive suite of integrated solutions. Release 98Plus is a suite of UNIXRegistered and WindowsRegistered applications for exploration, drilling, and production.
Regulator brochure
Fisher Controls International (Cedar Rapids) has published an updated version of its brochure, Natural Gas Regulators. The new brochure has been expanded to include details on Francel natural gas regulators and other pressure regulator products.
Single pole connectors
Duraline (TM)(Central Islip, New York) has introduced its new 518 Series High Power Single Pole Connectors brochure. The 518 series features a 360-degree, non-specific locking collet design, allowing connector pairs to be mated and locked at any orientation.
Casing & tubing heads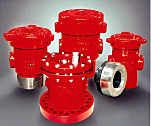 R&M Energy Systems (Dayton, Ohio) is offering its Hercules (TM) above-ground and submergible casing and tubing heads for use in PC, ESP, and beam pump applications. All Hercules wellheads feature a patented slip element with a mechanical stop that limits slip travel and reduces hoop stress in the wellhead body.
Filter presses
Netzsch Incorporated (Exton, Pennsylvania) is releasing its "Quick Drop" filter presses. The presses are designed to minimize turn-around time through near instantaneous cake drop, according to the company. Presses are available in model sizes 800 mm to 1200 mm. They also provide a cake volume capacity up to 45 cu ft.
Anchoring system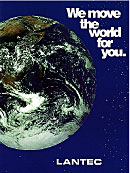 Lantec Industries (Langley, British Columbia) announces its new Model 540 4 Point Anchoring System Winches. The system includes four winches used to position an offshore oil rig service vessel, as in the case with the Walvis V, currently working offshore West Africa. Features include: radial piston hydraulic motor; band brake on cable drum and spring applied/hydraulic release; gear reducer; and ratchet & pawl on cable drum.
Vertical inclination

Andergauge Drilling Systems (Aberdeen) is providing the Anderdrift vertical inclination tool, allowing the driller to rapidly monitor the inclination of the well of 0-5 degrees in 0.5 degree increments, according to the company. Inclination data is transmitted to the surface in less than a minute by a series of pressure pulses, which corresponds to the vertical inclination.
Fluids engineering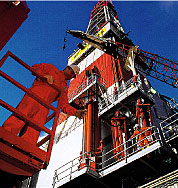 Integrated Fluids Engineering (Houston) is providing its new 12-page brochure profiling the company's Integrated Fluids Engineering (TM). The literature explains how IFE has reduced drilling time, increased production, met environmental objectives, and lowered drilling project costs.
Logging services
Wood Group (New Orleans) has released a four-color brochure detailing its services, including logging, pipe recovery, and mechanical services, as well as equipment. Its logging services include completion logging and production logging. Pipe recovery services includes radial cutting torch, back off, casing jet cutters, tubing jet cutters, and chemical cutters. Mechanical services, such as perforating, includes casing, through tubing, and tubing conveyed perforating. Equipment profiled includes 900/1200 series cranes and logging units.
Corrosive solutions
Keramchemie (KCH), based in Cheshire, UK, in conjunction with Ceilcote Corrosion Control, releases its new brochure describing its approach to chemical resistance of all the company's products. In addition to standard immersion tests, KCH/Ceilcote relies heavily on ASTM C868 cell testing. This produces temperature gradients which simulate those experienced in actual service, enabling KCH/Ceilcote to evaluate a high degree of permeation resistance, as well as adhesion.
Tube saw
E.H. Wachs Company's (Wheeling, Illinois) latest offering is the TQ 1.0, a portable tube saw to cut off small diameter stainless steel tubes from 1/8 in. to 1 in. OD. The two-axis cutting capacity allows the TQ 1.0 to perform weld sampling or coupon cutting on high purity stainless steel tubing.
Special alloys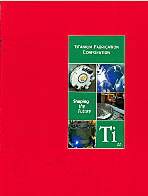 Titanium Fabrication Corporation (Fairfield, New Jersey) is offering a free brochure profiling its capabilities in titanium, zirconium, clad, and special alloy materials. The brochure features several examples of titanium, zirconium, and titanium clad equipment, including pressure vessels, columns, heat exchangers, and paper pulp washers.
Spraying rolls
TAFA Incorporated (Concord, New Hampshire) has released its new thermal spray Roll-Master (TM) Lathe, a robust production tool engineered specifically for thermal spray coating applications. The Roll-Master Lathe is a part of an integrated systems package and can handle virtually any diameter and length roll.
Spoolable pipe
Fiberspar Spoolable Products (Houston) has introduced a composite spoolable pipe. The product is available in a variety of sizes, temperature, and pressure ratings. The spoolable pipe is corrosion resistant and light weight. The new pipe is made in continuous lengths up to 5 miles long to eliminate joint leaks.
Containment system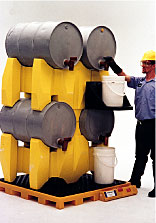 UltraTech International (Jacksonville, Florida) announces its new Ultra-DrumRack Containment Systems, capturing spills and faucet leaks from horizontally-stored 55-gal drums. The all-polyethylene units, according to UltraTech, eliminate rust commonly found with metal drum racks. The systems meet EPA and Uniform Fire Card Spill Containment Regulations and are available in 1, 2, and 4-drum configurations.
Copyright 1999 Oil & Gas Journal. All Rights Reserved.