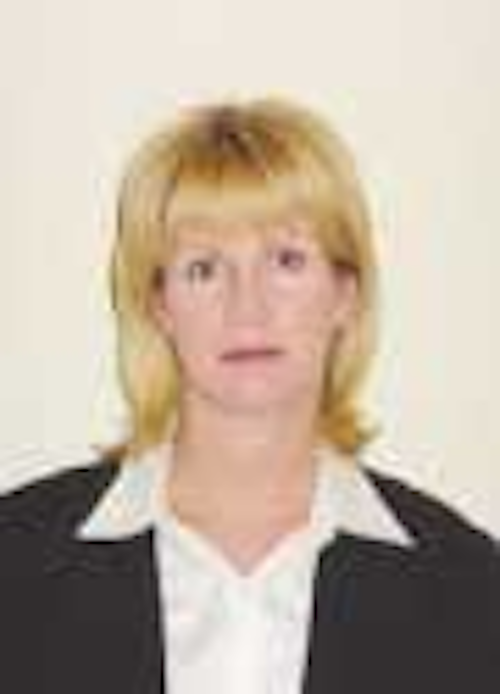 Nick Terdre
Contributing Editor
Norway is stepping up its efforts to give its oil and gas supplier and service industry and its two oil companies a higher profile on the world market. Intsok – The Norwegian Oil and Gas Partners – is heading the drive. Intsok is charged with internationalizing the expertise and technology developed through 30 years of activity on the Norwegian continental shelf, with the support of the Norwegian Trade Council.
Formed in 1997 as a partnership between the industry and the authorities, Intsok is exclusively concerned with the oil and gas sector. The NTC, on the other hand, is the official body responsible for promoting all parts of Norwegian industry. The two coordinate their activities on behalf of the oil and gas community. While Intsok can bring a very focused expertise to its work, the NTC has a network of offices and officials around the world whose services Norwegian companies can call on.
Norway's exports to the international oil and gas industry have grown steadily since the early 1990s, reaching NKr 34 billion in 2001. The target is to raise them by 50% to NKr 50 billion by 2005.
Intsok offers a range of services for its member companies or partners, providing market intelligence both on national sectors and specific projects, helping the partners present themselves and build relationships with prospective clients in different countries through topical seminars, workshops, and delegation visits, and creating networking opportunities.
Despite the wave of consolidation in the industry, Intsok's partner base has grown significantly in recent times, and there are now 125 partner companies, including subsidiaries, on its books. It directs its efforts to markets where Norwegian technology is considered to have an advantage, according to Per Hagen, regional director for Nigeria and the USA.
In four of its priority countries – Angola, Brazil, Iran, and Nigeria – local advisers have been appointed, and in the US and Russia, full-time country managers, based in Houston and Moscow respectively. These all have oil and gas backgrounds, know local industry and culture well, and speak the language, says Hagen.
Focus on Houston
The new country manager in the US is Else Hafstad Terry, a Norwegian who has worked for Statoil and lived many years in the USA. She is based in Houston, a locus for Norwegian companies aiming not only at the Gulf of Mexico market but other important offshore provinces such as West Africa. About 50 Norwegian companies have offices in the US oil capital, and the Norwegian presence continues to grow.
Hafstad Terry's last post in her 10 years with Statoil was as director for corporate strategic technology. Her final year was spent in Houston working with major suppliers on joint projects and identifying new areas where they might benefit from working together. This experience stands her in good stead to take on the Intsok assignment, she says.
"It's my job to try and help new Norwegian companies understand how to do business here," she says. "I try to concentrate on the small- to medium-size companies which might not have a partner here, or might need help to get in the door. I look at the business plan to see if there is a core competence or unique technology to offer, and whether I know any potential customers that might need that technology."
Hafstad Terry stresses the importance for suppliers of having a presence in Houston.
"If you're serious about entering this market, you need to be here, you need to interface with the different parts of the business," she says. "Personal contact and meetings are important." In this respect the larger Norwegian players, which have developed their own networks of customer contacts, are also of assistance.
Hafstad Terry is based in the NTC's Houston office. "The fact that I'm sitting here alongside the NTC is a great benefit for us both," she says. "We approach the market a little differently, so there are synergies which add great value for our partners."
That view is shared by German Nilsen, the head of the NTC's Houston office. There is growing demand for the NTC's services here, Nilsen says. The only representative when he took up the post two and a half years ago, he now has two colleagues to share the workload and another is to be appointed.
To help Norwegian newcomers ease into Houston, the NTC provides "virtual offices" with telephone and Internet connections at a low rent. About one Norwegian company per month sets up shop in Houston, Nilsen says. Space at the Norwegian pavilion at OTC is now sold out, with more than 30 companies exhibiting, and there is an important Norwegian contribution to the conference program, Nilsen says.
With its emphasis on deepwater, floating, and subsea technology, Norway has a lot to offer for the Gulf of Mexico and other regions served from Houston. New opportunities have been opened up by the recent official acceptance of FPSOs, he points out, recalling that the world's first FSPO, Petrojarl I, was launched in Norway back in the mid 1980s. FPSOs will probably involve offloading by shuttle tanker, another area in which Norway has valuable experience.
A good turn-out at Intsok's two-day seminar in Houston in March indicated a healthy degree of interest in Norwegian technology. About 225 oil company and contractor representatives attended, in addition to some 75 Intsok partner representatives. The first day was devoted to presentations addressing some of the key global challenges faced by the industry. Charles Fields, executive vice president of ExxonMobil Development Co., gave the keynote address followed by contributions from Henrik Carlsen, Statoil executive vice president, and Tore Torvund, CEO of Norsk Hydro Oil & Energy, from contractors Aker Kværner, ABB, and FMC Kongsberg Subsea, and from the Sintef research group and Det Norske Veritas, the classification society. Workshops on subsea technology, well intervention, and floating production technology were held on the second day.