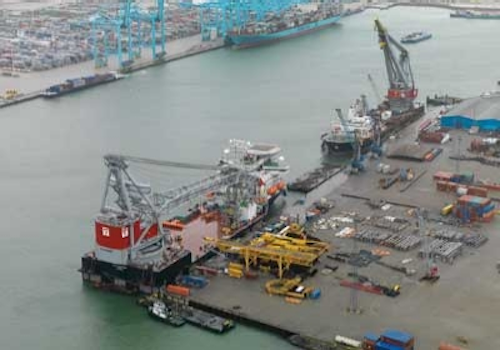 Jeremy Beckman • London
Statoil is considering lookalike developments for Mariner and Bressay, two of the UK's largest unexploited oil fields, with combined reserves estimated at 500-800 MMbbl. Both are in a heavy oil "corridor" southeast of the Shetland Islands in the northern North Sea. Previous operators Texaco and Chevron could not identify economic solutions in an era of much lower oil prices. Statoil, on the other hand, is confident of replicating its success exploiting similar fields offshore Norway (Grane), and more recently off Brazil (Peregrino).
Mariner's concept is more advanced, and this project should be sanctioned in 2012. A 25,000-metric ton (27,558-ton) production, drilling and quarters platform with a steel jacket will be installed in 110 m (361 ft) water depth. The processed oil will be piped 2.5 km (1.55 mi) to a moored, ship-shaped floating storage unit, with fuel gas imported to the platform via an existing gas line. As Mariner's crude is ultra-heavy (12.1-14.6 API°) and viscous (from 67 cp in the Maureen reservoir to 508 cp in the Heimdal reservoir), all the wells will be fitted with electric submersible pumps. The topsides process kit will be engineered to handle large liquid rates and oil-water emulsions, and the oil will be diluted with a lighter crude upstream of the ESPs to ease flow and water/oil separation.
Statoil plans to access up to 145 reservoir targets via multi-branch wells and sidetracks drilled from the platform's 50 well slots. The topsides and jacket should be installed by 2Q 2016 followed by first oil later that year. Bressay could be onstream a year later, although planning is less well advanced. Development here could be a mirror image of Mariner, or of Peregrino, where an FPSO is linked to a wellhead platform. Bressay's crude is even heavier, and the reservoir pressure is low, adding to uncertainty over likely well numbers. Statoil estimates the combined capex for the two projects at $9.5 billion, with total opex of $238 million/yr.
Det norkse commits to Jette
Another new subsea project likely to go forward in the Norwegian sector of the North Sea is Jette, Det norske Oljeselskap's first operated development. The Trondheim-based company has submitted a plan to the Petroleum and Energy Ministry that involves two horizontal wells tied back to ExxonMobil's Jotun field facilities. Det norske has contracted Subsea 7 for installation of the trees, flowlines and associated umbilicals, and Det norske expects first production in early 2013.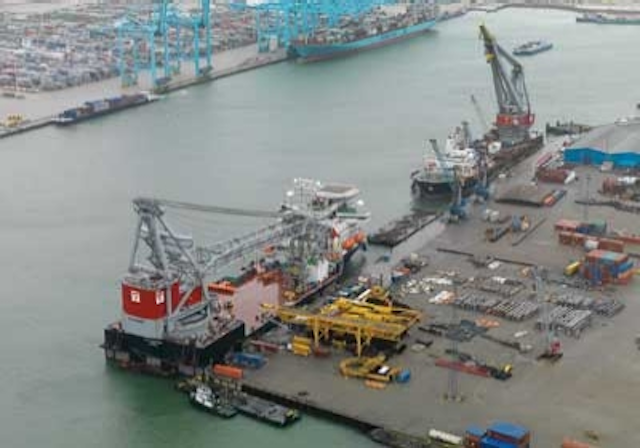 Jette will be the first operated development project for Norwegian independent Det norske Oljeselskap.
In the same sector, BP Norge has commissioned KBR to provide pre-FEED engineering for its Hod field re-development project, the scope including engineering requirements for a replacement, standalone wellhead platform.
SVXT trees fulfilling needs in southern gas basin
Valiant Causeway has submitted a development plan for the Causeway oil field in UK northern North Sea Quad 211. The initial phase calls for one new production well equipped with dual electric submersible pumps (ESPs) and one water injector in the Causeway East and Far East panels, and re-use of existing appraisal wells. Production will be sent through a pipeline to the TAQA Bratani-operated Cormorant North platform for processing and onward export to the Sullom Voe terminal on Shetland Island.
GE Oil & Gas is supplying two subsea production trees and one subsea water injection tree for this project. The company has also persuaded Centrica and Ithaca Energy to adopt its re-designed Vetco Gray SVXT shallow-water vertical tree for subsea projects in the UK southern gas basin, the East Irish Sea and the central North Sea. The new system is claimed to be 20% lighter than competing trees, with increased reliability thanks to lighter, compact actuators. It can be installed using a standard jackup with a surface BOP in water depths of up to 100 m (328 ft), temperatures up to 250°F (121°C), and pressures up to 6,500 psi, or 448 bar (as is the case with Ithaca's Stella development, which will be fitted with a 13 5/8-in. system).
According to GE's Matt Corbin, the focus in the re-design has been on standard, reliable and proven equipment, with the same core components and no new technology. "In the southern North Seas gas fields, flow tends to be fairly easy," Corbin said. "However, for wells in the central sector, where oil is produced with the gas, we have added gas-lift capability to the annulus to aid recovery. There is also a growing requirement in this region for wells with ESPs, so we have configured our trees in a different tubing hanger that allows the pump to go through it."
Project outlook bright, EIC claims
Britain's Energy Industries Council (EIC) has identified 285 offshore projects either under way or under discussion offshore Norway and the UK. Associated investments could total $178 billion.
One of the strongest sectors is floating production, with 31 projects involving FPSOs, FSOs or FPUs in progress, 20 on the UK continental shelf and 11 offshore Norway. Subsea is also thriving: EIC estimates spending on current and proposed UK developments at $50 billion, and $62 billion for Norwegian projects.
EIC Director Phil Goddard, speaking last month at Offshore Europe in Aberdeen, highlighted opportunities in projects where contracts are yet to be awarded, such as Marathon's Viper, South Kneler and Gekko fields in the Norwegian North Sea; Total's Hild on the UK/Norway median line; and Chevron's Rosebank/Lochnagar fields west of Shetland.
But he also cautioned of the challenges facing the two countries' supply chains, with yards in Southeast Asia increasingly winning the major construction orders, particularly for floating platforms.
EIC notes that Norway has led the way in exploration drilling this year, while UK drilling activity has slumped. The main discoveries have also come in the Norwgeian sector, led by Statoil and Lundin's Aldous Major/Avaldsnes finds in the North Sea. However, Faroe Petroleum recently discovered oil with its first operated well west of Shetland on the Fulla prospect, and is considering a joint development with the nearby Freya field.
More Offshore Issue Articles
Offshore Articles Archives
View Oil and Gas Articles on PennEnergy.com