Hydrus Group has appointedMartin F. Anderson as operations director. He will be in charge of developing and growing new business as the company aims to achieve a turnover of £5 million ($8.2 million) in its first year of operation.
Eni has appointedPaolo Scaroni as CEO and general manager.
Brinker Technology has namedSpencer Vanderpal as Middle East regional manager.

Gordon
Subsea UK has appointedNeil Gordon as CEO.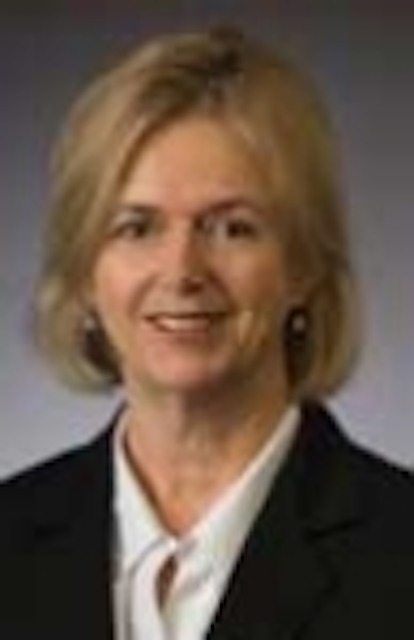 Harris
Foster Marketing presidentTiffany Harris has been selected as the 2011 Outstanding Alumna by the University of Louisiana at Lafayette Department of Communication.
INTECSEA has selectedIan Ball, Michael Paulin, Kalyana Janardhanan, Richard Voight, Cody Moffitt, and Julie Burke as the joint industry project team for arctic subsea active production.  

Ledgard
BMT Group has appointedLouise Ledgard as regional sales manager.
Cosco Corp. has appointedTeo Meng Keong as joint secretary.
Jee has appointedPaul Job as engineering manager for the Aberdeen office.
Interwell Group has appointedEirik Bergsvik as CEO.
The Penspen Group has appointedStuart Bell as general manager of the Aberdeen office.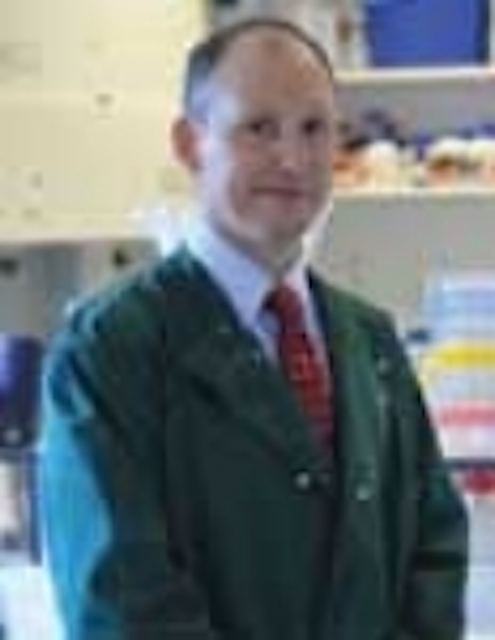 Holloway
The MSIS Group has appointedGraham Holloway as offshore and international business manager.
TGS has appointedRod Starr as senior VP Africa, Middle East and Asia-Pacific.
ADIL has appointedKim Hosgood as business development manager, Eric Bell as senior project manager, and Evan Lumsden as project services manager.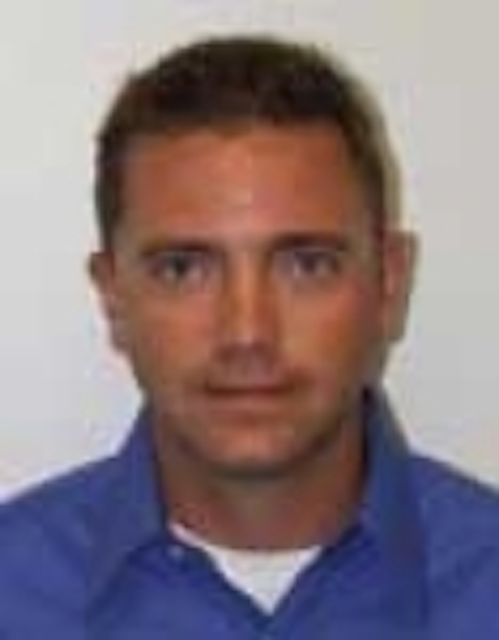 Warzecha
RWE Dea Egypt has appointedDirk Warzecha as general manager.
Kvaerner has appointedJan Arve Haugan as president and CEO.
EPC Offshore has appointedJohn Forrest to the company's board as a non-executive director. He recently retired from Talisman Energy Ltd. as senior VP and UK country manager.
Dolphin Geophysical has namedGareth Williams as chief geophysicist.
Sevan Marine ASA has appointedCarl Lieungh as CEO.
Dolphin Geophysical has appointedRoy Bampton as VP marine operations NASA.Gulmar Energy S.A. has appointed Patrick Chapalain as CEO.
Jee has appointedAlan Gray as business development director.
Penspen Group has namedColin Cross as head of offshore. He will manage Penspen's offshore London division, with special responsibility for international business development for subsea and pipeline engineering projects.
Roxar Software Solutions, a division of Emerson Process Management, has appointedMorten Tønnesen as VP of business development, and Khong Kheng Ting as regional manager, Asia-Pacific.
CNOOC Ltd. has electedWang Yilin as chairman of the board and non-executive director.
Petris Technology Inc. has namedChris Ring as VP of development. Ring will lead the development and quality assurance teams.
KBR has appointedRoy Oelking as president of KBR Hydrocarbons, Dennis Calton as president of KBR Oil & Gas, and John Rose as executive VP of KBR Operations.

Jardon
Expro has appointedMichael Jardon as COO.
Mike Green has joined Hoover Materials Handling Group as manager of technology and regional sales manager for the Gulf Coast.
Multi-Chem has promotedSam Toscano to executive director of operations – western division. Toscano will be responsible for strategy development to improve company performance, regional oversight, and management of the proposal fulfillment team. Annie Prejean replaces him as special projects manager.
Rosneft has appointedVladimir Milovidov as VP. He will oversee the Department of Scientific and Technological Development and Innovation.
Svein Aaser has been elected chairman of the board of Det norske oljeselskap.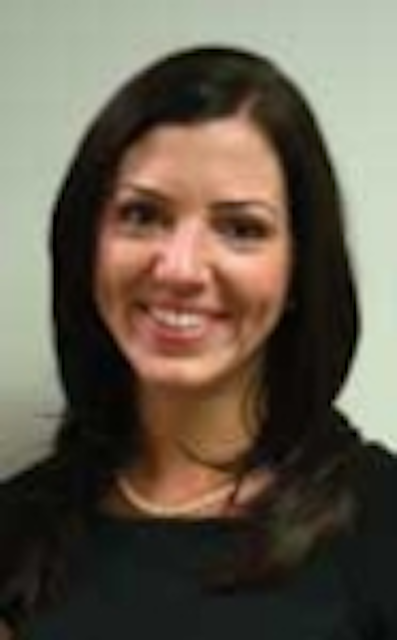 Addington
Fugro MultiClient Services has namedTim Addington as chief geophysicist. He will support geophysical services such as data processing and quality control in the Americas.
Dolphin Geophysical has namedIan Edwards as VP Multi-Client EAME. He will manage design, marketing, and sales of multi-client 2D and 3D seismic surveys in the EAME region.
RBG has appointedWayne Henderson as commercial and sales director. He will oversee global commercial operations, international business development, bidding and tendering, and corporate communications.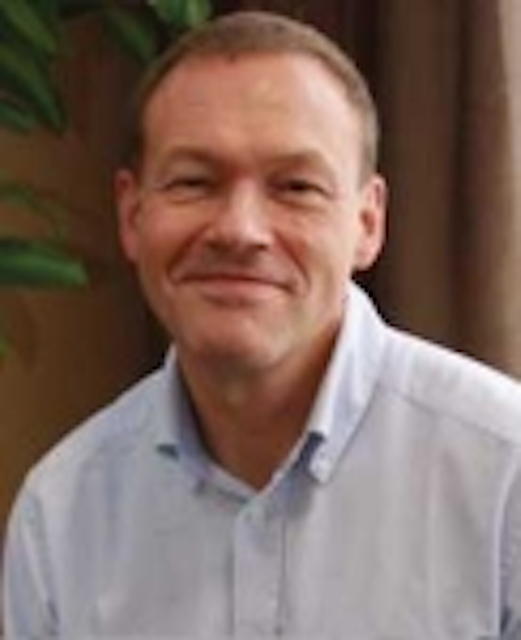 Pinto
UTEC Survey Construction Services Ltd. has hiredCarlo Pinto as regional sales and marketing manager. He will focus on Europe, the Middle East, and West Africa from a base in Aberdeen.
Commissioning and technology specialist company qedi has namedSally Hayles as business development director, and Stephanie Law as business development coordinator in Aberdeen.
Baker Hughes has appointedAlexander Peng as VP tax in the Houston office.
MEO Australia Ltd. has appointedJarrod Dunne as senior geophysicist, Andrew Leeds as senior commercial analyst, and Peter Strickland as new ventures adviser.
Company News
Ashtead Technology Offshore has added Tritech Gemini 720i and 720id real-time multi-beam imaging sonars to the rental fleet of sonar equipment in the Gulf of Mexico.
Attendance at the2011 Offshore Technology Conference reached a 29-year high of 78,150, up 8% from last year. Offshore energy industry experts from around the world came together at the world's largest event for offshore resources development May 2-5 at Reliant Park in Houston. The sold-out exhibition was the largest since 1982 at 603,000 sq ft, up from 568,000 sq ft in 2010. The event had 2,520 companies from 40 countries, including 306 new exhibitors, and added exhibitors from Egypt, Hong Kong, Indonesia and the Philippines.
New Zealand Petroleum and Minerals has replaced Crown Minerals, which managed the petroleum and minerals estate on behalf of the Crown. The new, larger business unit remains within the Ministry of Economic Development.
International energy consultancyXodus Group and Nigerian company Mos Baker have entered into a joint venture to launch an operation called XMOS in Lagos, Nigeria. XMOS brings integrated field development and front end services to the African oil and gas markets with an initial focus on three divisions: process and facilities, flow assurance and subsea engineering.
An arbitral panel has issued a consent order, allowingBP and the Alfa-Access-Renova (AAR) consortium to assign an interest in the proposed BP/Rosneft Russian Arctic joint E&P venture to TNK-BP.
Nautical Petroleum will take a further 15% interest in UK North Sea license P1077 block 9/2b from Canamens Energy North Sea. Assuming government approval and third party consents, Nautical will have a 50% interest in the permit, with Canamens' interest lowered to 20%.
TheHelix Well Containment Group has enhanced its subsea system capabilities with the addition of a 15,000 psig intervention capping stack designed to handle high pressure, deeper wells in the deepwaters of the Gulf of Mexico in the event of a BOP failure.
Hardy Oil and Gas will not exercise an option to raise its interest in the D3 (KG-DWN-2003/1) exploration license offshore eastern India.
OceanTools has delivered two OceanSENSE-SW ROV mounted single wavelength units for the detection of champion clear dye to a major European oil company.
Schilling Robotics has opened their North Sea Service and Support Center in Aberdeen, Scotland.
Paradigm Oilfield Services has won a $0.4-million contract to supply equipment for a drilling program this summer offshore Greenland.
Baker Hughes has announced it will integrate FaultSeal's FaultRisk software into its portfolio of reservoir consulting services.
ITF, the industry technology facilitator for the global oil and gas industry, has opened a new base in Houston. The organization hopes to invite more proposals for joint industry projects from groups and companies in North America, with up to 100% funding available for innovative oil and gas solutions. ITF's target is to invest at least $15 million in technology projects in the region by 2015.
Cosco (Dalian) Shipyard Co. Ltd. has awarded a contract to Inocean to develop and produce a basic design for a new compact, ultra-deepwater drillship.
PIDX, Inc. has been established as an independent, industry-managed, non-profit standards body to replace API's Petroleum Industry Data Exchange (PIDX) Committee.
BMT Scientific Marine Services has opened an office in Rio de Janeiro, Brazil. Trading as BMT Scientific Marine Services Ltda, BMT will operate in Rio de Janeiro as an extension of its offices in California and Houston.
GL Noble Denton's survey of attendees at the Offshore Technology Conference asking if the industry needs to do more to avert a shortage of technical professionals found 72% of those voting said "no." The poll, conducted as part of its new Industry Snapshot campaign, was taken on Tuesday, May 3, the second day of OTC.
Balmoral Offshore Engineering has opened a new subsea test center at its headquarters in Aberdeen.
TAM International has formed TAM Completion Systems to provide integrated completion solutions.
Marine Well Containment Co. has opened its headquarters in Houston.
Emerson Process Management has launched the Daniel 3812 Liquid Ultrasonic Flow Meter. Innovative electronics combined with advanced digital signal processing make the Daniel 3812 Ultrasonic Flow Meter less sensitive to changes in the flow profile, solids or entrained air, which results in accurate, stable and reliable measurement.
Fugro is set to acquire JDR Cable Systems Holdings Netherlands and its marine cable subsidiary JDR Cable Systems BV.
Swagelining and Evonik Industries are developing new lining technology for deep sea oil and gas pipelines providing protection up to 100°C (212°F). Under the venture, Swagelining is combining its established polymer liner technology with Evonik's VESTAMID polyamide 12.
MSE, an independent engineering firm, has opened an office in Aberdeen.
CGGVeritas has purchased Petrodata Consulting LLC. Moscow-based Petrodata offers static and dynamic reservoir modeling, reserves estimations and risking, and field development services.
Wood Group has confirmed the merger between its production facilities business and PSN. The new group, it claims, is the world's leading brownfield service provider with annual revenues of around $3 billion and 23,000 personnel operating in more than 35 countries.
Statoil has awarded Bristow Norway a NOK 1 billion ($183 million) contract for offshore helicopter services from Stavanger. The North Sea fields involved include Sleipner, Draupner, Volve, and Glitne.
IHS Inc. says it has acquired ODS-Petrodata, a provider of data, information, and market intelligence to the offshore energy industry.
EnCore Oil aims to create a new company known as XEO to manage its UK North Sea exploration interests. These include operated stakes in the Hoylake, Tudor Rose, Buffalo and Spaniards prospects, and 50% of the Nautical-operated Merrow prospect.
Well engineering specialistCaledus has joined the new Dubai-based Tercel group of companies.
UAE-based fabricatorLamprell has made a bid for local rival contracting group Maritime Industrial Services (MIS).
InterMoor Inc. has opened its new Morgan City, Louisiana, facility.
ASCO UK has won a five-year contract extension from Perenco UK for support services in the UK North Sea. The £21.5-million ($35-million) contract covers logistics, transport, fuel, and port services for Perenco's southern gas basin operations at Great Yarmouth and farther north in Aberdeen and Peterhead.
EFC Group has moved into new, larger headquarters in Aberdeen.
Aker Solutions' board is proposing to de-merge the company. If approved by shareholders, a new entity – Kvaerner – would take on various group activities, including those relating to field development (excluding MMO) and the EPC Centre Houston.
Swire Oilfield Services has established an operation in Macaé, Rio de Janeiro.
North Atlantic Drilling has completed its acquisition of Seadrill's harsh-environment drilling activities for $4.1 billion. The transaction followed North Atlantic's private placement of 250 million new shares in February, and the securing of a $2-billion loan facility.
BP has received final approval to complete the acquisition of Devon Energy's interests in 10 exploration and production blocks off- and onshore Brazil. Regulatory approvals came through from Brazil's National Petroleum, Natural Gas and Biofuels Agency (ANP). These were needed to conclude the agreement, first announced in March 2010.
More Offshore Issue Articles
Offshore Articles Archives
View Oil and Gas Articles on PennEnergy.com