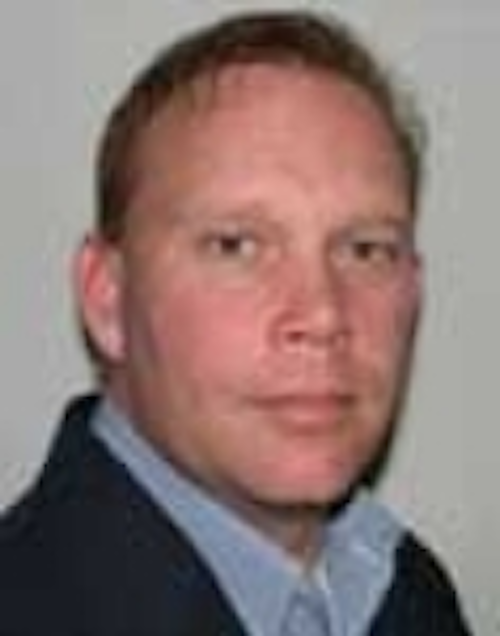 | | |
| --- | --- |
| | UEC Survey International has appointedKevin McBarron as managing director for the U.K., Mediterranean, and West Africa regions. |
| | Liu Guo Yuan has been appointed chairman, non-independent and non-executive director of COSCO. |
| | Cummins Inc. has appointedJim Lyons as VP – chief manufacturing officer. |
| | EGS Electrical Group has appointedRicardo Mejia to VP of performance excellence. |
| | Atlas has appointedStewart Buchanan as the new product development manager. |
| | Norbar Torque Tools has announced thatCatherine Rohll has been appointed to the board as commercial director, and Craig Brodey has been appointed commercial director for Australia beginning in January 2012. |
| | Sino Gas And Energy Holdings Ltd. has appointedPeter Mills to the board as a non-executive director. |
| | Lamprell has appointedJonathan Cooper to the board of directors as CFO, and Scott Doak has stepped down from the board and has assumed the role of integration and development director. |
| | The Abu Dhabi National Energy Co. (TAQA) has appointedCarl Sheldon as CEO. |
| | RBG has appointedSandeep Sharma as its new finance director. |
| | Giovanni Ranieri has been named the new business development director at UTEC Survey Mediterranean located in Naples, Italy. |
| | ClerkMaxwell has appointedGraham Callander to the role of business development director. |
| | Dril-Quip Inc. announced thatJ. Mike Walker has retired and is stepping down from his positions as chairman of the board, CEO, and a board member. As a result, the board of directors has appointed John V. Lovoi as chairman of the board, Blake T. DeBerry as president, CEO and a board member, and James A. Gariepy as senior vice president and COO. |
| | BDO USA has appointedMike Grubbs as assurance partner in the Natural Resources industry practice. He will be based in the firm's Houston office, where he will work with the firm's energy clients and focus primarily on SEC registrants. |
| | Atwood Oceanics has appointedPhil D. Wedemeyer to its board of directors and to the chair of its Audit Committee. |
| | OSBIT Power has appointedBen Webster as sales and marketing manager, and Robbie Blakeman as senior engineer. |
| | Greene's Energy Group has namedRay Keller senior sales representative for the northeastern region of the United States. |
| | H2O Inc. has namedMarlon Joseph as vice president of its new electrochemistry division. |
| | DNV has appointedMatthias Laatsch to lead its wind energy operations in Hamburg, Germany. |
| | HOERBIGER Corp. of America, Inc. has appointedDonald York as COO and senior vice president. |
| | Senergy has appointedFrode Linge as project/asset manager for the company's new regional office in Oslo, Norway. |
| | Exova has addedRoylins Ehigie as a specialist test engineer. |
| | Omar Sekkat has been named senior vice president of the energy division at DnB NOR Asia. |
| | ACE Winches has appointedGraeme Wood as COO. |
| | Mike Arnold has been appointed managing director of Bibby Remote Intervention Ltd., and he will take up a position on the main board of Bibby Offshore Holdings Ltd. |
| | Cynthia Linnenkohl has been appointed manager of sales operations for Global Tubing. |
| | Ikon Science has namedHenry Morris as vice president global corporate development, and David Flett as VP of Ikon Sciences Asia Pacific. |
| | E2S has appointedVernon Cotton as VP, sales and marketing USA. |
| | Wood Group has appointedLes Thomas as group director. |
| | Reservoir Exploration Technology has appointedKim Gunn Maver as vice president of sales and marketing, and Fredd Causevic as vice president of business development. |
| | Graeme McRobb has been appointed COO of Omega Completions. |
| | Stuart Wordsworth, general manager of InterAct, has been voted onto the board of Decom North Sea. |
| | Eiva has appointedJeppe Nielsen as CEO. |
| | Artificial Lift Co. has appointedAndrew Puhala as VP and CFO. |
| | Prodrill Energy Resource Solutions has appointedAkin Awe as contract specialist. |
Company news
Cortland has expanded its Anacortes, Washington, facility in order to create upgraded sales, engineering, and administrative spaces.
McDermott has selected Allocate Software plc's maritime suite to globally manage the planning, scheduling, competency, and training management of its worldwide offshore staff.
T.D. Williamson, Inc. has announced plans for the creation of a Global Pipeline Integrity Center in Salt Lake City, Utah.
Delmar Systems, Inc. has formed an Australian subsidiary, Delmar Systems Pty Ltd., with offices in Perth, Western Australia, to support the growing Australian offshore drilling and production operations.
S3 ID has been awarded a contract to supply its technologies to the Statoil Gudrun Personnel Tracking System (PTS) Project via Siemens Norway.
Amarinth has won an order for $850,000 for eight pumps to be used in the harsh conditions off Sakhalin Island, Russia.
2H Offshore Inc. has relocated to new premises within Houston's Energy Corridor District at 15990 North Barkers Landing, Suite 200, Houston, Texas 77079.
Hertz Global Holdings Inc. announced that its equipment rental division,Hertz Equipment Rental Corp., has acquired Delta Rigging & Tools' offshore equipment rental division based in New Iberia, Louisiana. The acquisition expands its oil and gas customer base into the offshore market.
Outreach has won contracts to supply seven pipe handler systems to various platforms in the North Sea and the Middle East. Four will be delivered to Apache North Sea for the Forties oil platforms Alpha, Bravo, Charlie, and Delta. Two more should be installed by end-November on the drilling rigs Rowan Bob Palmer and Rowan Ralph Coffman.
Shell UK has contracted Archer to continue providing drilling, maintenance, and engineering services on the Nelson platform and the four Brent platforms, all in the UK North Sea. Archer has been performing this role on the facilities since 2004. Its current contract was due to expire in 2012, but has now been extended by one year.
EPC Offshore has created three dedicated business streams to capitalize on growth in key sectors of the North Sea oil and gas industry. The move will see project units focused on the subsea, brownfield, and floating production storage and offloading (FPSO) markets.
Plains Exploration & Production Co. has executed a securities purchase agreement with EIG Global Energy Partners in which PXP will receive $450 million of cash proceeds in exchange for a 20% equity interest in Plains Offshore Operations Inc.
Knutsen NYK Offshore Tankers AS has signed a time-charter party with Eni for two shuttle tankers for a maximum 10-year period starting from summer 2013.
BMT Cordah has launched the NEMS Accounter Light reporting software to the UK market.
Scotland's First Minister Alex Salmond officially opened the global headquarters of theFerguson Group at Midmill Business Park, Kintore.
Tendeka has agreed to a distributor agreement with Matpatson Petroleum Services for the exclusive promotion and sale of Tendeka products in Nigeria.
Lankhorst Mouldings and RiserTec have announced a cooperation agreement for the design and manufacture of dynamic bend stiffeners. Under the agreement, RiserTec will design and test the riser ancillary products and provide project-specific technical support to Lankhorst. Lankhorst Mouldings will manufacture the bend stiffeners at its facility in the Netherlands.
Fugro Survey B.V. and IPOZ LLC have signed a worldwide exclusive agreement for free inertial metrology technology GIPSEA and the associated software and support services.
Reservoir Group has acquired GeoSearch Logging Inc. All 232 personnel currently employed by GeoSearch will remain in the business, which will join with Reservoir Group's existing surface logging services and unite under the Empirica brand.
Transocean has opened its training center and offices in Kuala Lumpur, Malaysia.
Petrobras and BG Brasil have signed a technical cooperation agreement to develop key technological solutions for overcoming the challenges they face. The three-year agreement will initially cover well construction and production optimization. Over this period, joint investments are projected at some R$60 million ($33.7 million) for developing the technological solutions required.
Britain'sNational Grid has contracted Wood Group Kenny for studies connected to development options for offshore storage of carbon dioxide (CO2). National Grid is investigating the possibility of transporting and injecting CO2 into a prospective offshore saline aquifer storage location in the UK southern North Sea.
The Gulf Technical & Safety Training Centre has opened a new facility in Erbil, northern Iraq. The center will provide training, including safety, fire fighting and first aid, risk management, environmental awareness, and its technical training programs.
Intertek has invested £15 million ($24 million) in new Aberdeen, UK, headquarters for its energy services operation. Intertek will move in phases to the 41,000 sq ft (3,800 sq m) North Point building on the Energy Park in Bridge of Don with the first service line now based there and 160 employees to relocate by March 2012.
Paradigm has opened a new office in Gurgaon, Haryana, the greater New Delhi metropolitan area. The company recently relocated its Mumbai office to Platinum Techno Park, Navi, Mumbai, a more strategic location closer to its customer base.
EnerMech has secured a multi-million pound crane maintenance contract from Maersk Oil North Sea UK Ltd. for assets operating in the UK. The contract covers the inspection, periodic maintenance and engineering support for all deck cranes on-board the Janice FPU, Gryphon and Global Producer III FPSOs managed and operated from Aberdeen.
More Offshore Issue Articles
Offshore Articles Archives
View Oil and Gas Articles on PennEnergy.com