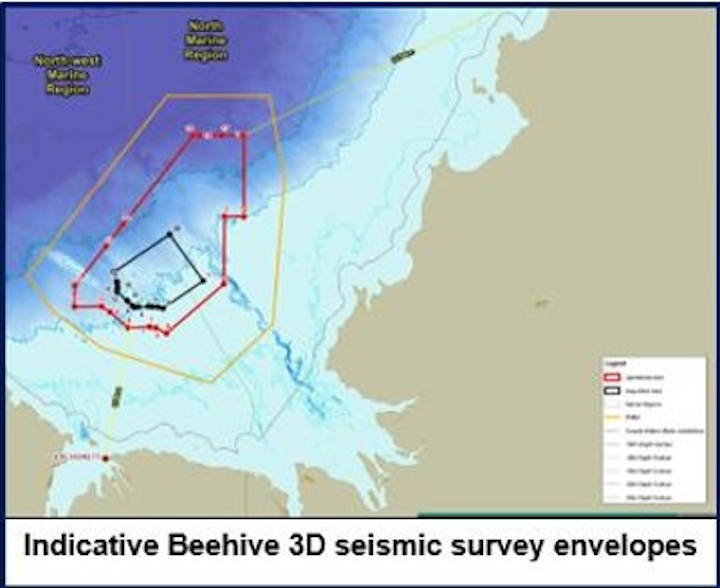 Offshore staff
MELBOURNE, Australia – Melbana has engaged Santos to perform operational services in connection with a 3D seismic survey data over the Beehive prospect in the Bonaparte Gulf offshore northern Australia.
The survey will employ methods and procedures similar to others conducted in Australian waters, Melbana stressed, with no unique or unusual equipment or operations.
In February, the company submitted an application for an environmental permit to the Australian regulator (NOPSEMA) for the proposed survey, which will cover an area of around 975 sq km (376 sq mi), 225 km (140 mi) southwest of Darwin.
Shooting should be completed within a maximum of 30 days, starting some time between May 1 and Oct. 31.
Melbana is currently assessing bids from service providers to perform the program.
04/11/2018