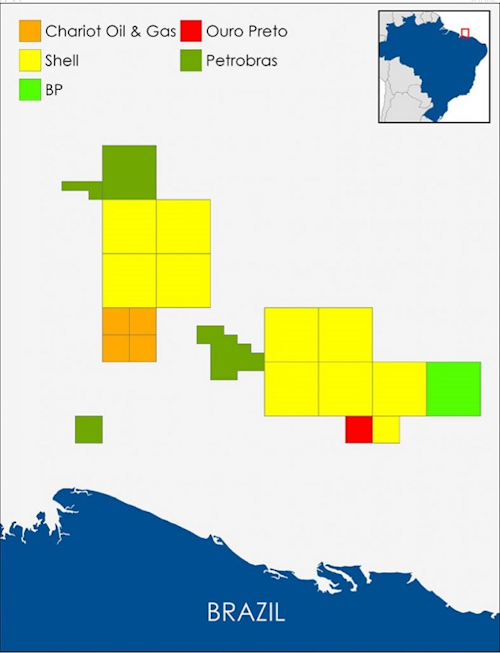 Offshore staff
LONDON – Chariot Oil & Gas has completed its review of its proprietary 775-sq km (299-sq mi) 3D seismic survey over its four licenses 70 km (43 mi) offshore northeast Brazil.
In addition, Netherland Sewell and Associates has delivered its competent persons report.
The assessments have identified seven stacked reservoir targets over a 200-sq km (77-sq mi) four-way dip-closed structure, with individual resources ranging up to 366 MMbbl.
Chariot believes a single vertical well on Prospect 1 could penetrate a prospective resource of 911 MMbbl in the TP-1, TP-3, and KP-3 targets.
There are other structural, combination, and stratigraphic closures in Tertiary and Upper Cretaceous reservoirs elsewhere in the licenses, all of which the company operates.
Other wells are set to be drilled in neighboring acreage to test the potential of the deeper outboard basin and the results should help de-risk Chariot's acreage which is in the same play fairway, but in an up-dip setting.
Licenses BAR-M-292, BAR-M-293, BAR-M-313 and BAR-M-314 are in water depths ranging from 85-1,700 m (279-5,577 ft). Other operators in the basin include Petrobras, Shell, BP, and Ouro Preto.
09/12/2018