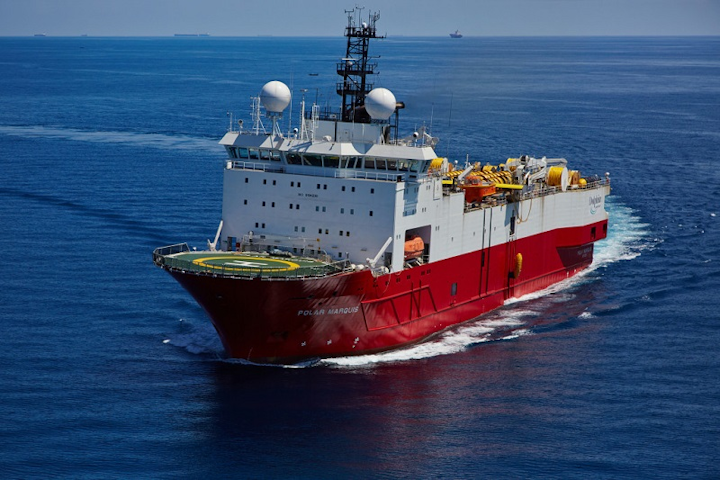 Offshore staff
GIBRALTAR – Gibdock has completed a series of upgrades to the 5,700-dwt 3D seismic survey vessel Polar Marquis, operated by Bergen-based GC Rieber Shipping.
The vessel, built in 2000 and modified in 2014, can deploy 16 streamers. It was alongside Gibdock's 420-m (1,378-ft) long repair quay during a 21-day stay late last year for extensive afloat repair work.
This included removal of various drain lines, cleaned using high-pressure blasting and refitted, and installation of new drain lines totaling around 14 m (46 ft) in length.
In addition, Gibdock fabricated new hydraulic piping and hoses for the vessel and extended its main engine exhaust pipes to improve air quality on the main deck.
Various general repair and maintenance tasks followed.
Ship repair manager, Filip Tsankov, said: "The vessel was due to start a new charter in January 2018 so there was no margin for delay; but we worked round the clock to ensure thatPolar Marquis left the yard right on schedule to the satisfaction of the owner."
01/10/2018