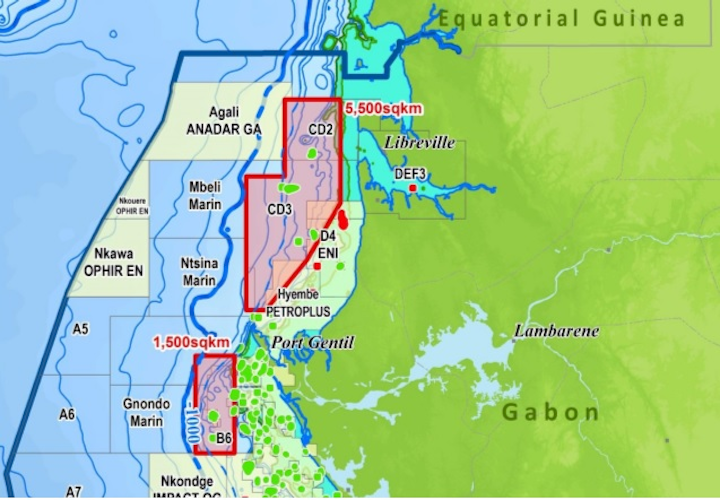 Offshore staff
WOKING, UK– Spectrum, in collaboration with the Direction Generale des Hydrocarbures (DGH), has begun the next phase of its shallow-water 3D multi-client seismic acquisition campaign offshore Gabon.
The campaign is focused on acquiring seismic programs in under-explored shallow-water open blocks. The DGH intends to make these blocks available through future shallow-water license rounds.
Up to 5,500 sq km (2,124 sq mi) of long offset broadband seismic data will be acquired alongside gravity and magnetic recordings. This follows the 11,400-sq km (4,401-sq mi)Gabon South 3D survey completed last year.
The new 3D data will be processed with PSTM, PSDM and Broadband products with first deliveries in early 3Q 2018 ahead of anticipated licensing rounds.
The survey is carried out in partnership with China Oilfield Services.
01/03/2018