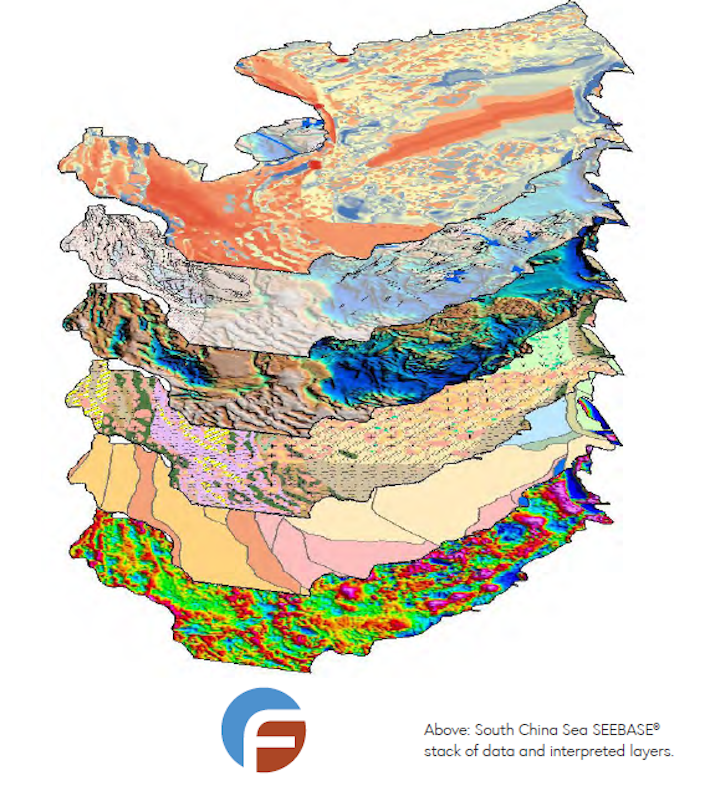 Offshore staff
CANBERRA, Australia – Frogtech Geoscience has issued a new basement-focused study of the hydrocarbon potential in the geologically complex South China Sea and the Gulf of Thailand.
The South China Sea SEEBASE study includes new, terrane-based plate reconstructions of the Proto-South China and provides insights into the tectonic evolution of the region.
Re-definition of the Paleotethys suture, a fundamental tectonic structure, suggests that it formed a significant regional rheological and thermal boundary which influenced the evolution of hydrocarbon-rich basin systems over time.
The resultant structural and tectonic model is said to give petroleum explorers a new understanding of important early rift depocenters that may contain potential source rocks, and the impact of shifting sediment provenance.
Frogtech adds that the South China Sea region has a complex history of rifting, culminating in hyperextension and local mantle exhumation. These processes affected the nature and evolution of associated basins and hydrocarbon systems.
The study is said to provide a framework for understanding the development of petroleum system elements (reservoir/source/seal) and processes over time, and should assist development of new play concepts.
Frogtech adds that its integrated use of potential field and geological datasets to provide a hand-contoured, depth-to-basement structural model overcomes the challenge of seismic imaging of deep basin geometries - particularly in parts of the South China Sea where very thick sediments and extensive carbonates impede resolution of structures at depth.
02/20/2017