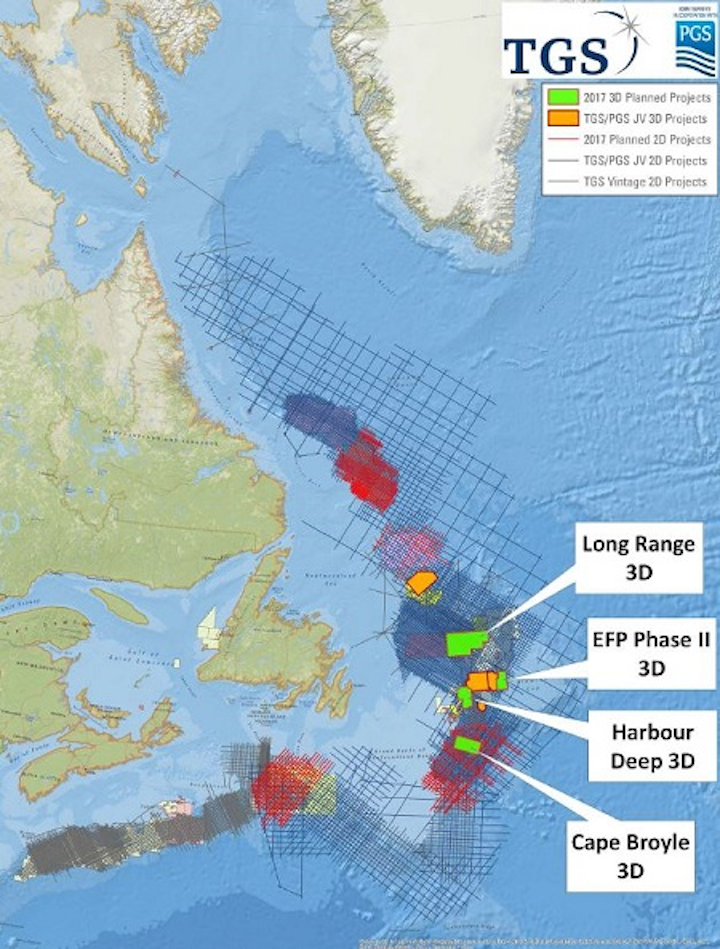 Offshore staff
ASKER, Norway – TGS and PGS have committed to a fourth 3D seismic acquisition project this season offshore Eastern Canada.
Long Range 3D will comprise around 9,100 sq km (3,513 sq mi) of 3D GeoStreamer data over open acreage in the offshore eastern Newfoundland region.
This will be included in the November 2018 licensing round underNewfoundland and Labrador's scheduled Land Tenure system.
Following completion of these surveys, the jointly-owned library will have more than 175,000 km (108,740 mi) of 2D GeoStreamer data and 28,500 sq km (11,004 sq mi) of 3D GeoStreamer data.
Kristian Johansen, CEO of TGS, said: "E&P companies are continuing to prioritize this region in their exploration strategies and we are well placed to support them as they prepare for future licensing rounds."
Jon Erik Reinhardsen, president and CEO of PGS, added: "We will operate three 3D vessels and one 2D vessel offshore East Canada this year, which is more than ever before and reflects high customer interest."
05/26/2017