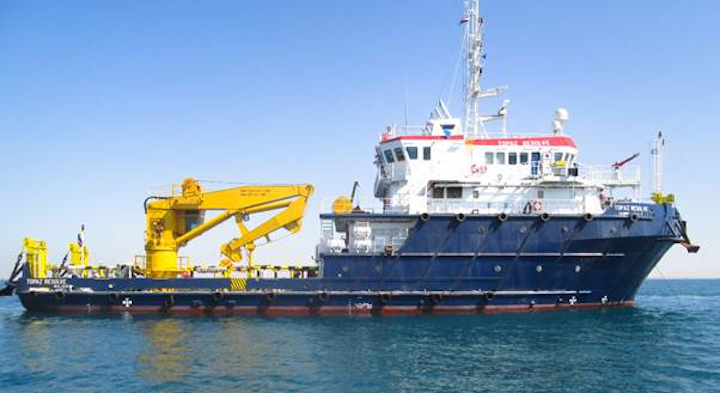 Offshore staff
DUBAI, UAE– Topaz Energy and Marine's multi-purpose supply vessel TopazResolve has started a charter in support of geophysical and geotechnical survey operations in the Mediterranean Sea.
The client is an unnamed European oil major.
TheTopaz Resolve is operating from Limassol, Cyprus, for one month initially. The 50-m (164-ft) long ROV/dive/survey vessel, built in 2015, is equipped for deep and shallow water operations, in DP-2 mode or via a four-point mooring.
Features include a 25-metric ton subsea crane, advanced navigation and communication technology, and accommodation for up to 56 personnel.
Alongside the vessel, Topaz operates two DP-2 platform supply vessels, one DP1 anchorhandler/tug supply vessel, and one emergency rescue vessel in the region.
05/15/2017