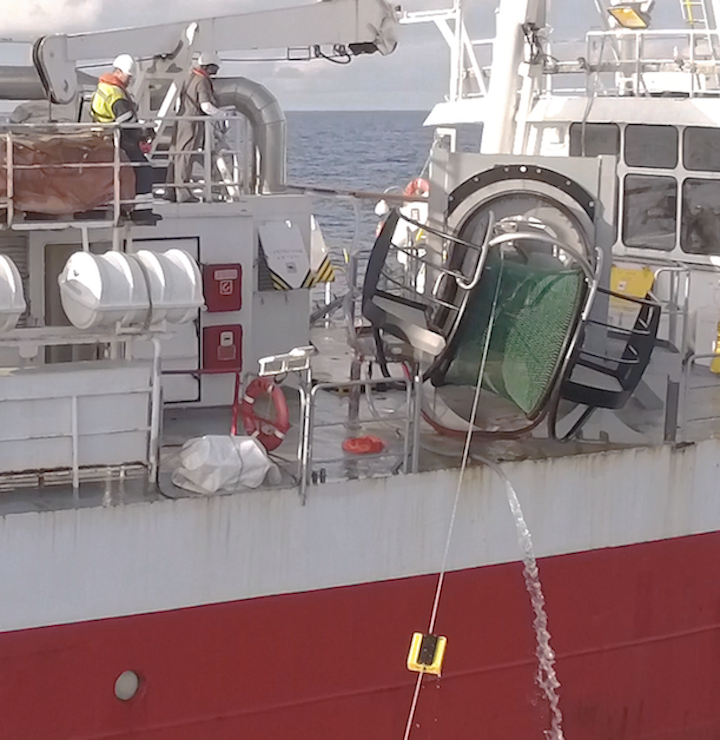 Offshore staff
OSLO, Norway – Seismic equipment provider inApril has completed a full-scale sea trial of its fully integrated node-based seabed seismic acquisition system, Venator.
The trial, conducted in 110 m (361 ft) of water at the Edvard Grieg field in the Norwegian North Sea, confirmed Venator as the first seabed-based exploration tool to provide data superior to conventional-towed streamer solutions at competitive rates, inApril claims.
The system involves fully hands-free handling and flexible node spacing. The six-day test at the Grieg field last month was of the A3000 node, said to be suitable for deep and shallow water operations.
According to inApril, 'node-on-a-rope' deployment speeds of 5-6 knots and retrieval speeds at 3-4 knots were repeatedly achieved, enabling up to 20 sq km (7.7 sq mi) of full-azimuth data acquisition per day in exploration mode.
Early results are said to have confirmed the good data quality delivered during previous sea trials, only achievable by seabed data acquisition. Data processing will follow over the coming weeks.
inApril claims that more efficientnode-based ocean bottom seismic will provide an optimal solution for oil companies looking to increase reserves at reasonable costs via targeted exploration and reservoir characterization data acquisition.
CEO Vidar Hovland added: "The system is flexible and can be containerized for mobilization to a variety of vessels for a range of offshore seismic applications and water depths."
09/15/2017