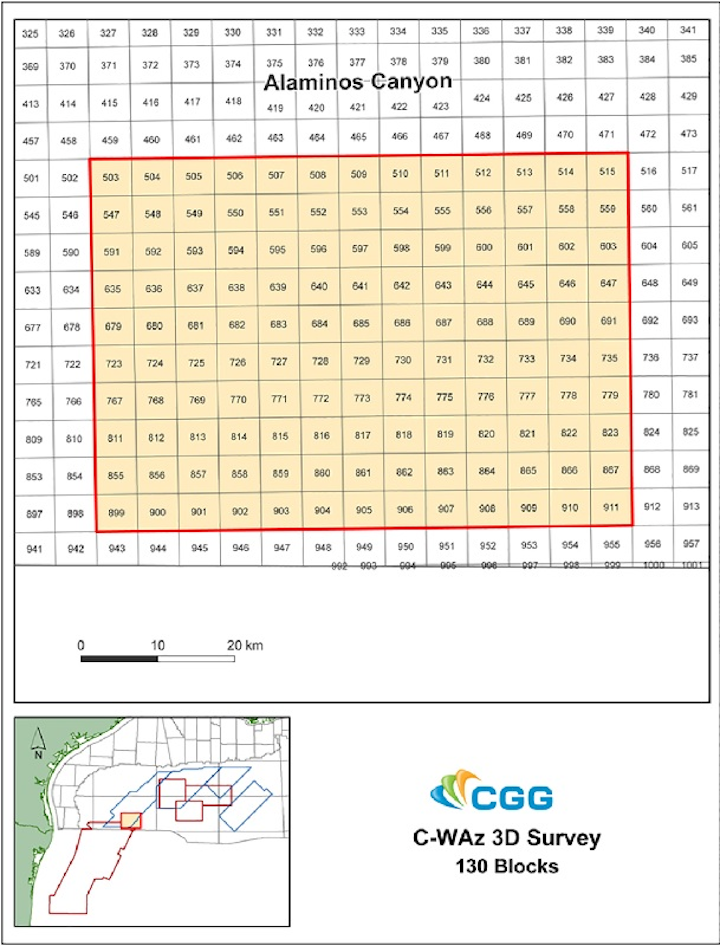 Offshore staff
PARIS– CGG has started acquiring its first complementary wide-azimuth (CWAz) survey, known as AC CWAz, a BroadSeis 3D multi-client program in the southern Alaminos Canyon in the Gulf of Mexico.
Extending over 130 outer continental shelf blocks and covering Great White and the recent Whale discovery, AC CWAz is supported by industry funding and complements CGG's existing surveys in the area by adding azimuth and offset coverage to the historic wide-azimuth data. All the data will be combined and reprocessed using the latest 3D deghosting, full-waveform inversion, especially reflection-based FWI, and tilted transverse isotropy imaging technology.
Fast-Trax PSDM products will be available soon after the completion of acquisition, the company added.
CEO Jean-Georges Malcor said: "Our AC CWAz multi-client survey builds on the success of theEncontrado survey by extending our high-quality images across the US portion of the Perdido foldbelt. This new program will provide the best images available of the complex geology and reservoirs of this highly prospective area. It also reflects CGG's commitment to innovate and invest in solutions that enable our clients to optimize their development plans and evaluate the exploration potential in this proven region."
09/25/2017