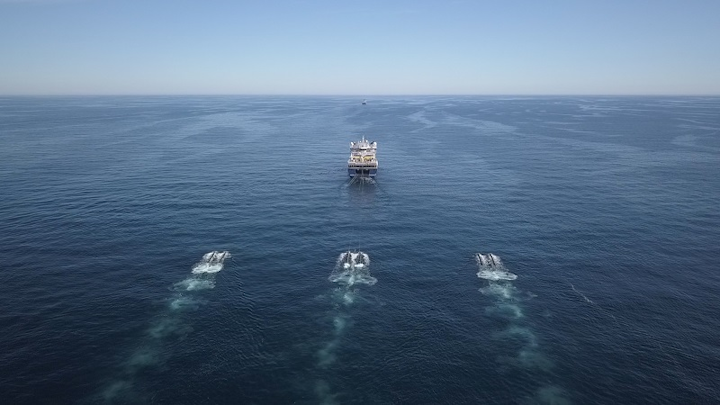 Offshore staff
MASSY, France – CGG has completed acquisition of its first full-scale commercial survey using the TopSeis offshore broadband seismic acquisition and imaging system.
Lundin Norway commissioned the survey over the Loppa High in the Barents Sea: it was designed to better image a complex carbonate reservoir 400-2,000 m (1,312-6,562 ft) below the sea surface.
Conventional broadband methods had failed to resolve issues with imaging these types of targets, CGG claimed.
TopSeis deploys seismic sources directly above the streamers in a "split-spread" acquisition geometry, providing the zero-offset and near-offset coverage that is missing from conventional 3D towed-streamer seismic.
CGG expects the subsequent processing to achieve a major improvement in the imaging of shallow-to-intermediate depth targets.
Halvor Jahre, exploration manager, Lundin Norway, said: "One unexpected benefit we have already seen is that the TopSeis water bottom resolution is unprecedented for seismic acquisition and is comparable with existing multi-beam sonar data."
09/28/2017