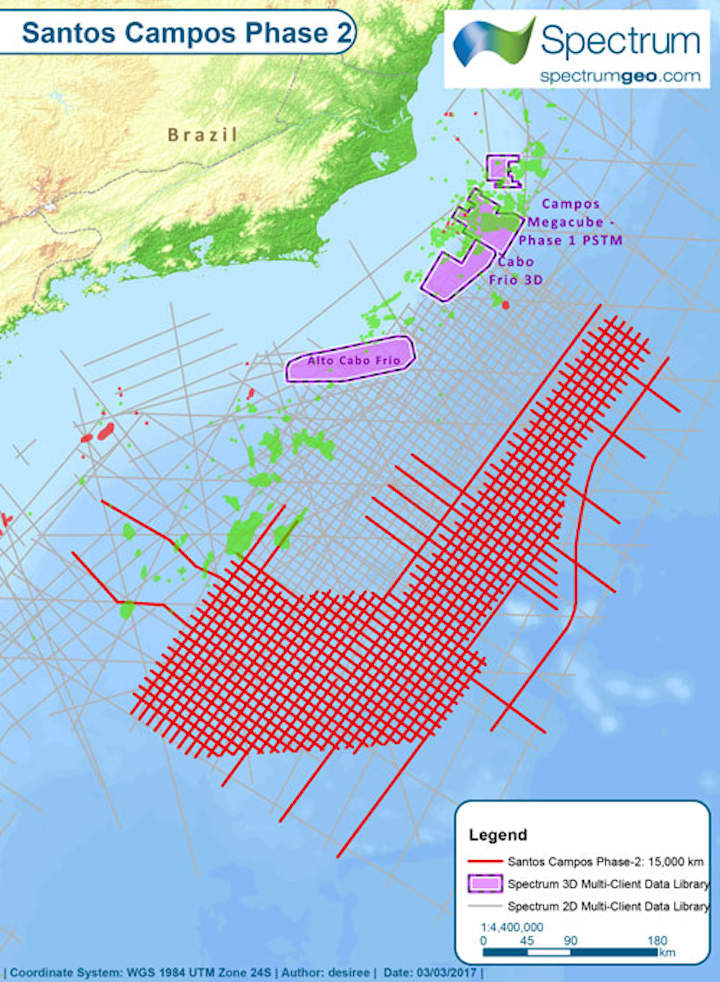 Offshore staff
WOKING, UK– Spectrum has completed the 17,700-km (10,998-mi) Santos Campos Phase 2 2D seismic surveyoffshore Brazil.
The new acquisition program is an outboard extension of the company's 2012 Santos Campos Phase 1 survey, and ties other programs in the Santos, Campos, and Espirito Santo basins.
The survey was acquired with a 12,000-m (39,369-ft) cable to record data necessary to understand basin architecture as well as to image prospective zones in the presalt section.
Data processing is under way in Spectrum's Houston processing center. Pre-stack time migration, pre-stack depth migration (Kirchhoff and RTM) and broadband products are expected to be available in 2Q 2017.
The completion of this new campaign offshore Brazil provides new long-offset data over prospective presalt basins in time for an anticipated round in 2017. The new data extends coverage over an under-explored area of the presalt exploration province.
03/06/2017