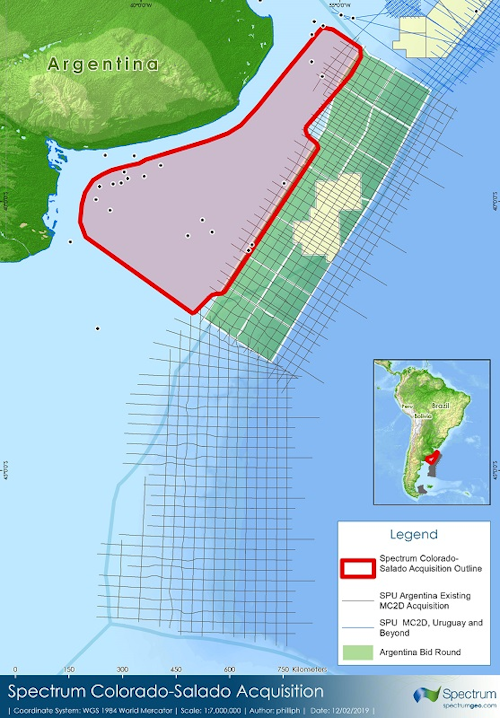 Offshore staff
WOKING, UK– Spectrum, in cooperation with BGP, has started a 20,000-km (12,427-mi) 2D survey in the Colorado and Salado basin offshore Argentina.
This new program ties with the company's existing38,000-km (23,612-mi) survey that was acquired in 2017 for the ongoing first offshore licensing round.
TheBGP Pioneer is conducting the survey. Data is being acquired with a 12-km (7.5-mi) streamer with continuous recording to image deep reflection and high fold data. This will support full interpretation from Moho to water bottom. The data will be processed with PSTM, PSDM, and Broadband products. First deliveries are expected in 2Q 2019.
Rune Eng, CEO of Spectrum, said Argentina's second offshore license round is expected to open this year.
02/20/2019