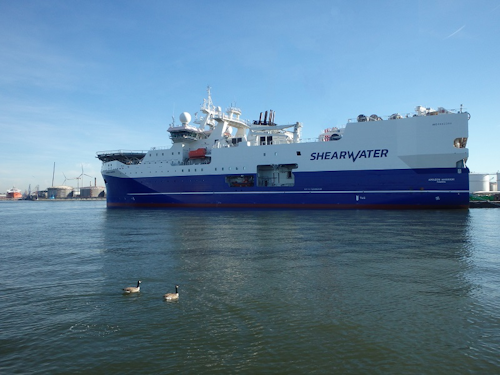 Offshore staff
BERGEN, Norway – Shearwater GeoServices' Amazon Warrior will acquire 11,200 sq km (4,324 sq mi) of 3D seismic offshore Brazil.
The program, which will involve use of proprietary single-sensor Qmarine technology, is due to start in the current quarter in collaboration with TGS (which will process the data).
Acquisition will take around eight months to complete, including transits.
TheAmazon Warrior is one of two Amazon class vessels in Shearwater's fleet, designed to deliver efficient and stable performance.
It is equipped for operations globally, ranging from harsh arctic environments, to South Atlantic conditions where the stable design is said to facilitate acquisition of low noise data through an extended operational window.
02/21/2019