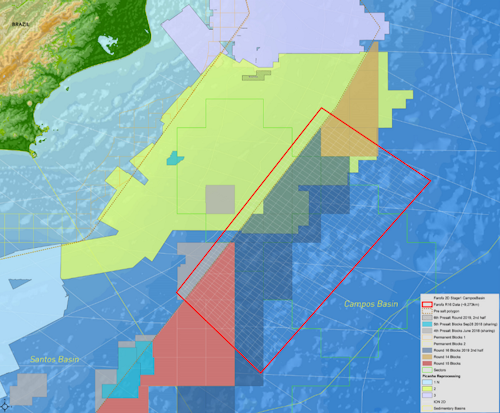 Offshore staff
HOUSTON – ION Geophysical Corp. has started a 2D multi-client reimaging program offshore Brazil. 
The first phase of the Farofa program covers acreage in the deepwaterCampos basin that will be available for licensing this October in Brazil's upcoming Round 16. The program will reimage ~10,000 km (6,214 mi) of existing data to provide an updated view of the outboard salt basin area.
This program will extend thePicanha 3D program into the Round 16 area.
Initial data is expected to be available in 1Q 2019, and the program is expected to be completed in May.
02/07/2019