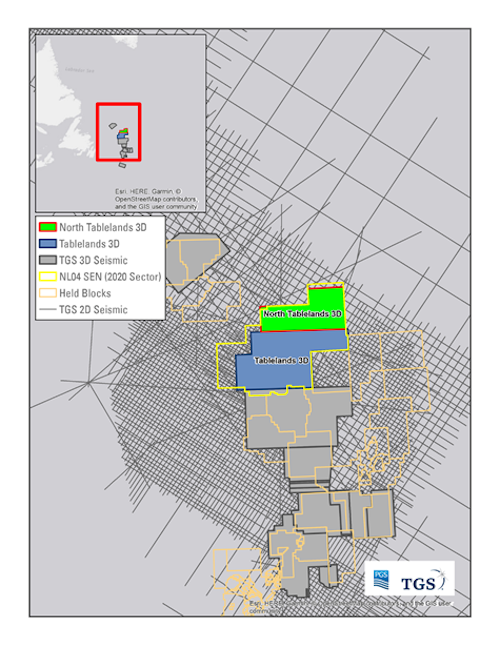 Offshore staff
ASKER, Norway – TGS and PGS have committed to the North Tablelands 3D and Southeast Grand Banks 2019 2D multi-client projects offshore eastern Canada.
North Tablelands 3D will cover an area of around 5,000 sq km (1,930 sq mi) and with the2018 Tablelands 3D survey, will span most of the open acreage to be offered in the November 2020 bid round.
PGS'Ramform Atlas will acquire the data using the company's GeoStreamer, with the program likely to get under way in early June.
Southeast Grand Banks 2019 2D will comprise around 13,300 km (8,264 mi), mainly across open acreage in upcoming bid rounds off southeastern Newfoundland (2021) and southern Newfoundland (2022).
In this case theMV Sanco Atlantic will acquire the data, again from early June onwards.
Following this ninth consecutive season of data acquisition offshore eastern Canada, the two companies' jointly-owned library will feature more than 189,000 km (117,439 mi) of 2D GeoStreamer data and 48,000 sq km (18,533 sq mi) of 3D GeoStreamer data.
Also available is a well log library for the region, with multi-client interpretation products to improve play, trend and prospect delineation, TGS said.
04/08/2019