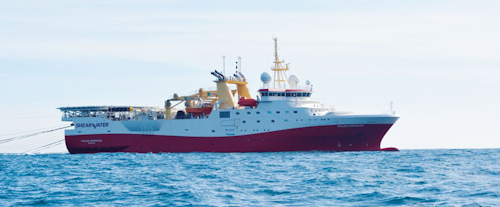 Offshore staff
BERGEN, Norway – Shell has awarded Shearwater GeoServices a multi-project marine seismic 3D and 4D acquisition contract covering four separate surveys.
Collectively these will provide a total of five vessel-months of work during 2019.
ThePolar Empress will acquire a 1,000-sq km (386-sq mi) 4D survey with 16 streamers over the Ormen Lange gas field in the Norwegian Sea. The two-month campaign will start in late June.
In addition, the vessel will acquire 3D seismic over the Greeves and Blue Water fields using FlexiSource triple source technology.
Offshore Western Australia, thePolar Duchess will acquire the 3,000 sq km-plus (1,158-sq mi) Factory 3D survey over two months during the second half of the year.
Irene Waage Basili, CEO ofShearwater GeoServices, said: "The award represents an innovative contract structure which enables us to achieve additional cost efficiencies and share the benefit with our client."
04/11/2019