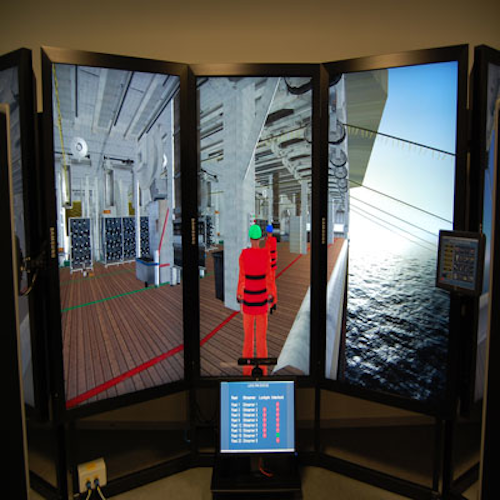 Offshore staff

KONGSBERG, Norway –A new tool from Kongsberg Maritime designed to train for deck handling of seismic streamers is now operational at Vestfold University College in Norway.

The Seismic Streamer Deck Operation Trainer is part of Kongsberg's Offshore Vessel Simulator and was developed in conjunction with Petroleum Geo-Services. It uses the Kinect for Windows motion sensing technology and displays the stern streamer deck of a seismic vessel. It is based on PGS'Ramform Viking.

"Back-deck operations have been increasing in complexity over the years and personnel are getting less exposure to these critical operations, so we decided that simulator training was a natural step to ensure safety and efficiency," comments Einar Nielsen, vice president Projects, Marine Acquisition PGS. "This has been an interesting and challenging project for both parties and I would say the techniques employed with the system represent a step change in simulator training for the offshore environment."

4/19/2012

View of the simulated stern streamer deck of a seismic vessel.