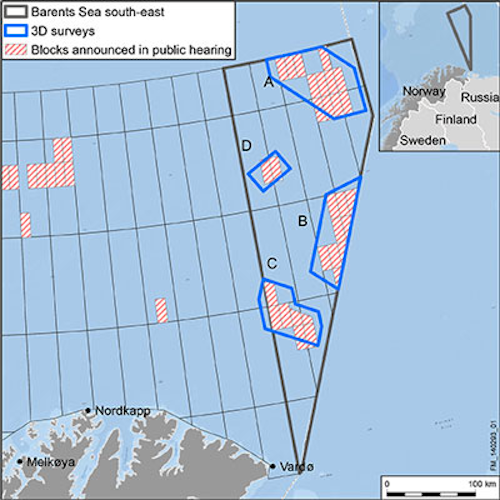 Offshore staff
STAVANGER, Norway – Statoil and partners have completed a seismic acquisition survey in the southeastern Norwegian sector of the Barents Sea.
PGS and WesternGeco have acquired seismic in the area since April. Statoil has operated the joint project on behalf of 33 participating oil companies, some of which were active in both the planning phase and in the data processing.
Drawing on the companies' combined competencies within geological understanding and seismic data acquisition and processing ensured high-quality results, Statoil says.
Processing is under way, and the final results are expected to be ready for interpretation in the fall of 2015. The information will provide the basis for decision-making forNorway's 23rd licensing round. The southeastern Barents Sea is the first new area to be opened on the Norwegian continental shelf since 1994.
10/02/2014