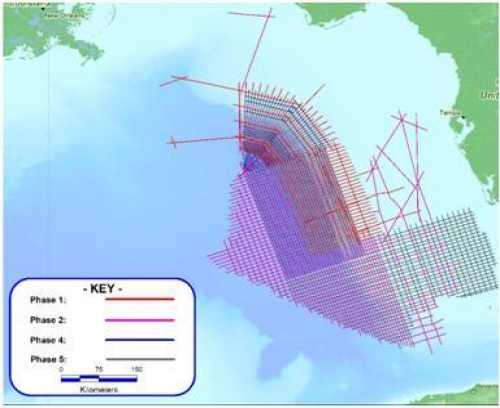 Offshore staff
WOKING, UK – Spectrum has secured 2D seismic acquisition capacity with Seabird to expand its multi-client library, and has extended an agreement to use the GGS Atlantic.

Spectrum says it has committed $23 million over the next three years to acquiring multi-client 2D seismic data and part of its agreement to use Seabird Exploration's fleet. This agreement continues work done to date by Spectrum and Seabird since spectrum's Big Wave program in the eastern Gulf of Mexcico using Seabird's R/V Munin.

In March, the GGS Atlantic returned to the GoM to complete Phase V of Big Wave, and on June 11 was physically handed over to Seabird as a bareboat charter into 3Q 2012.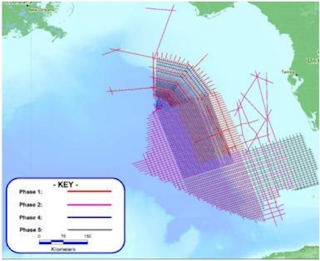 This map shows Spectrum's eastern GoM Big Wave project coverage and includes the new 2011 lines.
06/22/2011