Offshore staff
GUERNSEY, UK – Djibouti's government has awarded Oyster Oil & Gas four blocks covering an area of 14,100 sq km (3.5 million acres).

The company says Djibouti is at an early stage in terms of exploration, with limited data to go on. But Oyster is confident that numerous potential oil-bearing basins were formed with the break-up of Gondwanaland, the main ones being the Guban and Red Sea basins.

Of the four concessions, the mainly onshore block 1 also extends into the shallow water of the Gulf of Aden in the southern part of the country, and borders Somaliland. Block 1 covers an area of 3,400 sq km (840,000 acres) and is located in the Guban basin, which occupies the southwest part of the Gulf of Aden margin. There is evidence of an active hydrocarbon system with oil seeps and quantities of oil recovered from wells drilled in Somaliland in addition to analogues with the Yemen's Jurassic oil fields.

Block 3 is in deepwater in the Red Sea basin, and covers an area of 2,300 sq km (568,342 acres). The Red Sea basin is more than 1,600 km long and 360 km wide, and includes various oil and gas producing provinces such as Saudi Arabia, Egypt, and Sudan.

Oyster adds that the northern Red Sea basin is a proven oil source with strong correlations and several discoveries, while the southern Red Sea is a late Miocene province with various active petroleum systems. The basin as a whole provides evidence of oil generation, migration pathways and trapping.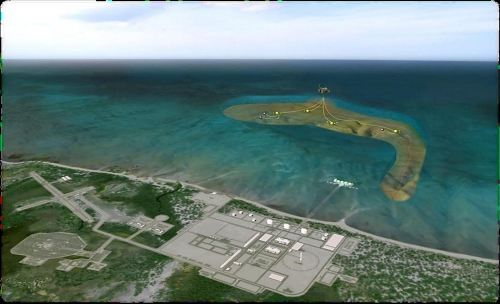 09/20/2011