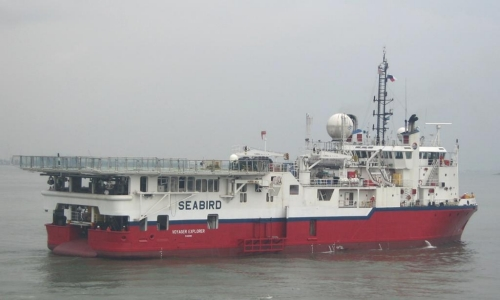 Offshore staff
LIMASSOL, Cyprus – ExxonMobil Exploration and Production Norway has contracted SeaBird Exploration for a 4C survey in Norwegian Sea license PL596.

This will be conducted by the Hugin Explorer and Munin Explorer vessels, and should get underway in mid-August following completion of the Rosebank second stage survey for Chevron, west of Shetland in UK waters.

The Norwegian program, expected to take two to three weeks complete, will be a pilot survey using SeaBird's proprietary NODE operation and data acquisition technology to characterize sub-basalt structures that have proven difficult to image with other seismic technologies.

SeaBird will own the data for 10 years, along with show rights. The contract is valued at $3.6 million, with additional potential revenue from farm-in rights and/or for buyout of data ownership.

In the Far East, SeaBird has entered into a three-year bareboat contract with Koleth Singapore for the charter of the 2D/3D shallow water four-streamer vessel Voyager Explorer (ex-Veritas Voyager), to replace the Geo Mariner in the SeaBird fleet.

The vessel has sailed from the yard following minor upgrades and will be fitted with equipment taken from the Geo Mariner over the next fortnight before mobilizing for its first survey.

Geo Mariner's scheduled docking will not proceed. Instead, this vessel will be de-rigged and deactivated. SeaBird says there are better opportunities in the market for a modern four- streamer shallow water vessel, both in revenue level and in terms of potential employment

Early in July, the company secured two contracts for 2D/3D surveys in the Far East with total contract values of $25-30 million. Around half this program will be performed by the Voyager Explorer.

The vessel will first sail to Malaysia for a 485-sq km (187-sq mi) 3D two-streamer survey, then mobilize to Australia for a 2,000 line km (1,243 mi) 2D survey, to be followed by a 3D four-streamer survey for a minimum of 600 sq km (231 sq mi), with possible extensions.

The additional streamer sections required will be leased. The vessel will be employed until end-2011 on the confirmed contract scope of work.

Management sees the retirement and replacement of the Geo Mariner as a natural forward step for SBX, and whilst the vessel served well since year 2000, it is seen that there are better opportunities in the market for a modern four-streamer, shallow-water vessel, both in revenue level and as regards potential employment.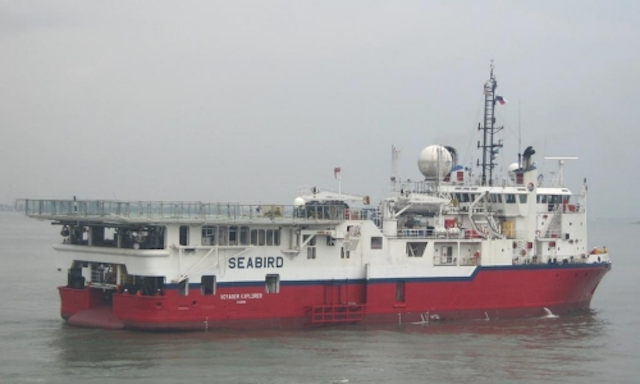 08/11/2011