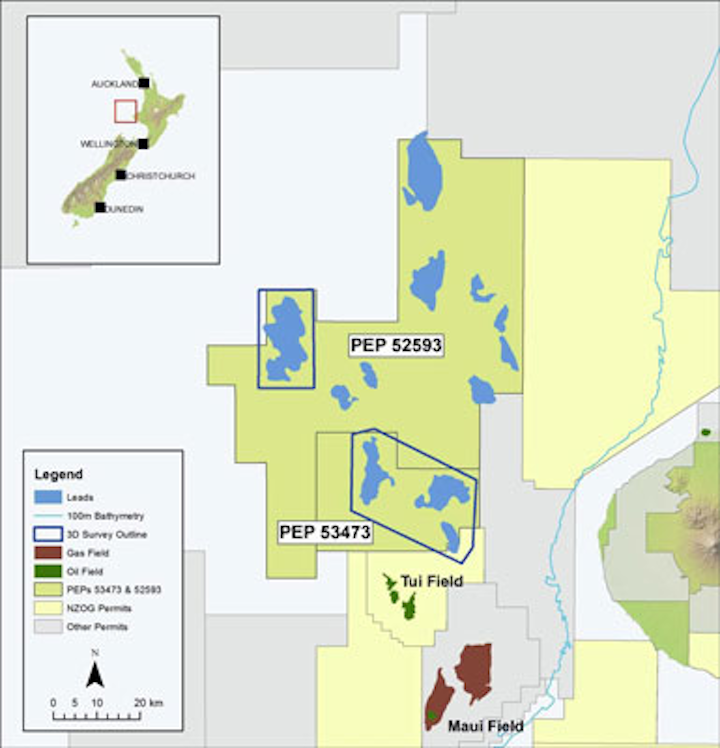 Offshore staff
WELLINGTON, New Zealand – WesternGeco's Western Monarch vessel has completed the Karoro 3D seismic survey in the offshore Taranaki basin.
Partners New Zealand Oil & Gas and Octanex had committed to acquire 225 sq km (87 sq mi) of 3D data in the 3,500-sq km (1,351-sq mi) PEP 52593 (Taranga) permit. The Karoro survey surpassed that figure.
Western Monarch began the program on April 22, after completing a larger survey in the Takapou permit (PEP 53473) immediately south of Taranga. Both concessions are north of the producing Tui offshore oil field.
5/16/2013