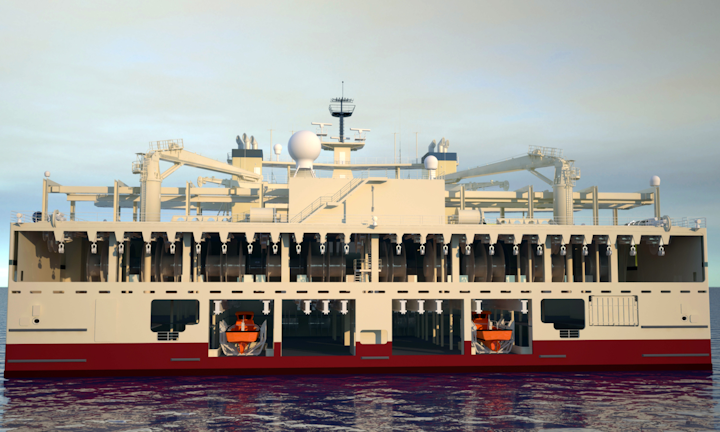 Offshore staff
OSLO, Norway – PGS (OSLO:PGS) has held the naming ceremony for the 24-streamer Ramform Titan.
Her 70 m (230-ft) broad stern can accommodate 24 streamer reels -- 16 aligned abreast and eight further forward.
PGS says the vessel will provide more rapid deployment and retrieval of equipment, as well as greater operational capacity which translates into faster completion of surveys and increased uptime in marginal weather. The period between major yard stays is also extended by 50%.
Ramform Titan's 24 reels have the capacity for 12 km streamers for flexibility and redundancy in high capacity operations. She will typically tow a network of several hundred thousand recording sensors over an area greater than 12 sq km (4.6 sq mi).
The vessel has living and working environment for up to 80 crew members, with 60 single cabins, and 10 twin cabins for visitors.
4/26/13