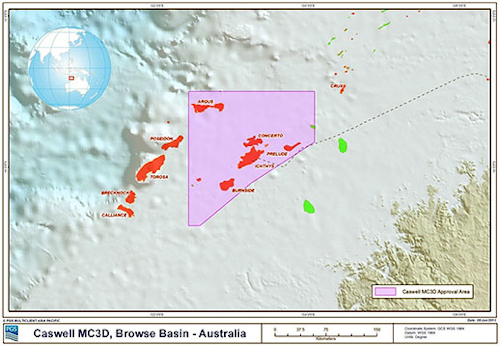 Offshore staff
LONDON – Petroleum Geo-Services has started acquiring a new GeoStreamer multi-client 3D seismic survey in the Browse basin offshore Western Australia.
The Caswell MC3D survey covers about 15,000 sq km (5,792 sq mi) and includes exploration permits with recent drilling success and three of the 2013 release areas.
The project is expected to run until the end of 2014.
7/2/13