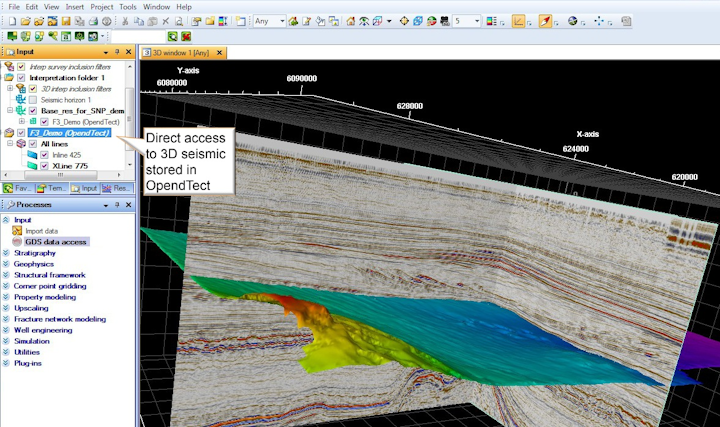 Offshore staff
HOUSTON – ARK CLS has released a new data collaboration technology called GeoDataSync at the SEG 2013 Annual Conference.
GeoDataSync brings order to the workflow, said ARK CLS, allowing interpreters to use multiple interpretation systems within the same unified workflow. Data can also be accessed without the need to copy it, removing the need to make copies of large seismic 3D data volumes and reducing storage costs.
The initial implementation of GeoDataSync is as a plug-in to Schlumberger's Petrel seismic to simulation software. Through a separate plug-in, GeoDataSync allows users access to 3D seismic data volumes and other data stored within dGB Earth Sciences' seismic interpretation system, OpendTect.
"Running quietly in the background and lightweight, fast and efficient, GeoDataSync unifies the seismic interpretation workflow and enables interpreters to focus on their number one priority – accurately characterizing the subsurface," said Adrian Bennetton, ARK CLS managing director.
9/23/13