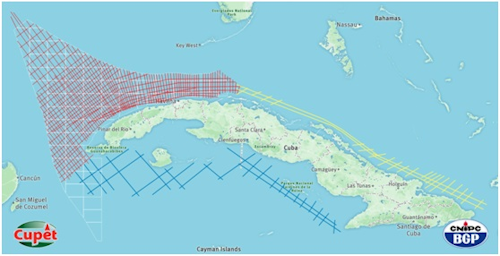 Offshore staff
ZHUOZHOU HEBEI, China – BGP Marine's vessel BGP Pioneer has started acquiring a 2D multi-client survey offshore Cuba, after signing a contract with state-owned Cuba-Petroleo Co. (CUPET).
The project encompasses 25,000 km (15,534 mi) of 2D long-offset, high resolution, broadband seismic and gravity data and is targeting the Cuba Economic Zone of theGulf of Mexico.
Final data will be available to clients in 4Q 2017. A bid round will follow completion of the survey.
The survey has been designed to assist interpretation of the geology offshore Cuba, which is little explored, with large areas of open acreage, and to identify prospective structural and stratigraphic trends that can be used for regional evaluation and future detailed seismic survey designs.
12/08/2016