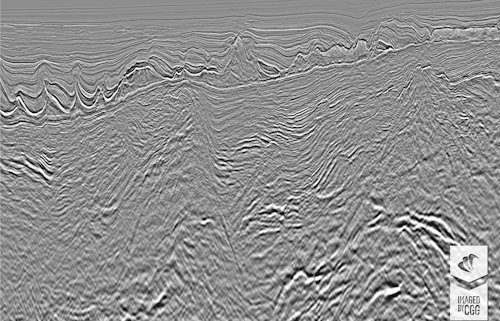 Offshore staff
MASSY, France – CGG has made available for license final processed depth volumes (Kirchhoff and RTM PreSDM) from its recent 3D BroadSeis multi-client survey over the deepwater Gabon South basin.
As technical consultant to the Gabonese Republic's Ministry of Petroleum and Hydrocarbons, the company acquired the 25,000-sq km (9,653-sq mi) plus survey to support the country's 11th Licensing Round.
It is part of an integrated geoscience program that will include reviewed, resolved, and interpreted well and geological data. The aim is to provide a petroleum systems evaluation supported by regional interpretations and reports.
Jean-Georges Malcor, CEO of CGG, said: "The Gabon deep offshore is one of the last underexplored areas of the West Africa Atlantic Margin. The final data sets we have just delivered from our survey show a spectacular uplift in subsalt imaging.
"We believe these images will revolutionize the industry's understanding of deepwater Gabon and be a valuable resource for clients to de-risk and unlock the potential of this promising exploration arena."
12/01/2016