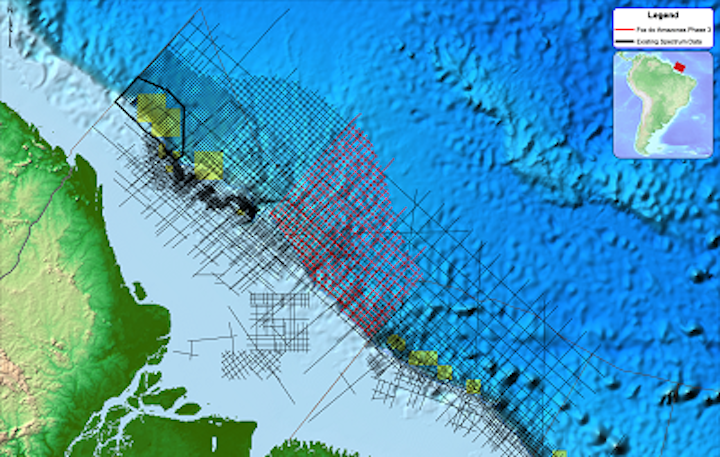 Offshore staff
HOUSTON– Spectrum said it will begin a multi-client 2D survey offshore Brazil in partnership with BGP in advance of next year's anticipated licensing round.
The 10,400-km (6,462-mi) survey is planned to provide new long-offset data over the Amazonas and Para-Maranhao basins along the Equatorial Margin.
The new acquisition program will tie five of Spectrum's Northern Margin programs, producing a continuous dataset from the French Guyana border through the Potiguar basin.
Data will be acquired with a 12,000-m (39,370-ft) cable to record the data necessary to understand the basin's architecture, as well as image the prospective zones in the mid- and lower Cretaceous sections. The data will be processed in Spectrum's processing center in Houston withpre-stack time migration (PSTM), pre-stack depth migration (PSDM), and broadband products expected to be available in 4Q.
To supplement the new acquisition in this active exploration area, the company said it will merge this survey with more than 125,000 km (77,671 mi) of recently acquired and reprocessed data to provide the industry with a uniform dataset along the Brazilian Equatorial Margin.
03/31/2016
Share your news withOffshoreat news@offshore-mag.com