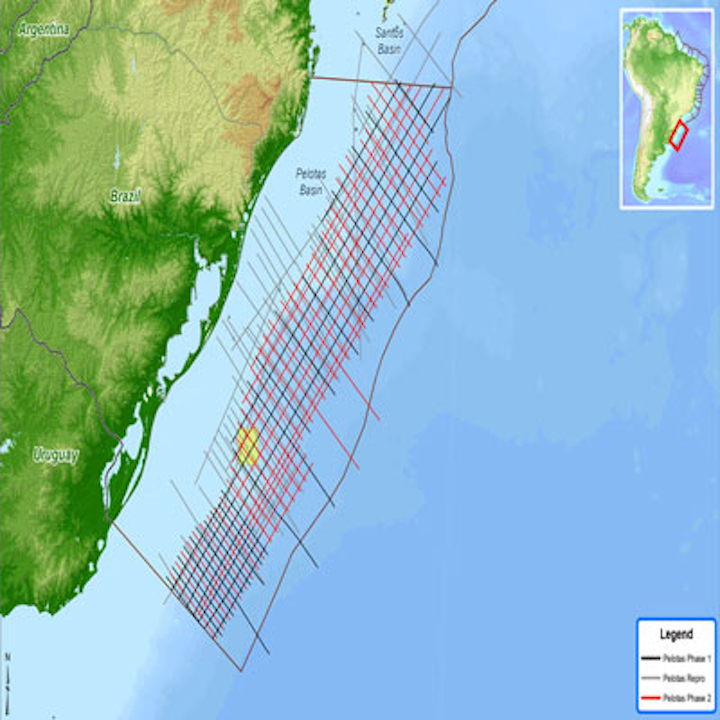 Offshore staff
HOUSTON –Spectrum is performing a 12,000-km (7,456-mi) multi-client 2D seismic survey in the Pelotas basin offshore Brazil.
The new acquisition program will infill both of Spectrum's 7,500-km (4,660-mi) survey acquired in 2013 and 12,000 km of data reprocessed in 2014, covering open acreage in thePelotas basin and providing more than 31,000 km (19,263 mi) of new data over the area that may be included in the next licensing round, expected in late 2015.
The data is being collected by the vesselBGP Challenger and will be processed in the company's processing center in Houston. PreSTM and PreSDM data will be available in early 3Q 2015, says Spectrum.
02/09/2015