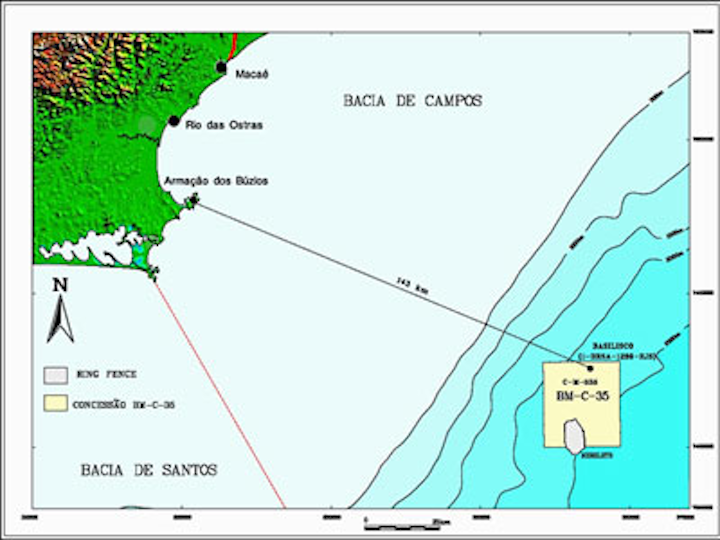 Offshore staff
RIO DE JANEIRO – Petrobras has discovered heavy-oil accumulations in the BM-C-35 concession in the postsalt Campos basin.
Well 1-BRSA-1289-RJS was drilled on the Basilisco structure in 2,214 m (7,264 ft) of water, 143 km (89 mi) from Armação dos Búzios on the Rio de Janeiro state coast.
The well encountered oil at reservoir depths of 3,190 and 3,521 m (10,466 and 11,552 ft).
Petrobras and partner BP will take action to assess the extension of the discoveries, and the concession's exploratory potential.
02/05/2015