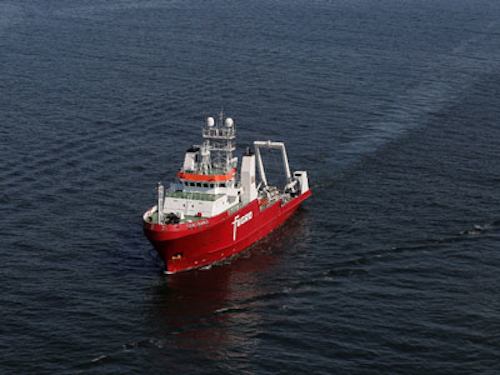 Offshore staff
HOUSTON – BG has contracted Fugro for a multi-beam echosounder (MBES) survey and seabed coring campaign over its offshore block in the Honduran sector of the Caribbean.
The campaign will map the seafloor to interpret, identify, sample, and analyze potential hydrocarbon seeps. Fugro's 65-m (213-ft) survey vesselMV Fugro Brasilis started the two-month mapping and interpretation portion in July.

The MBES and seabed coring program will cover an area of more than 10,000 sq km (3,861 sq mi) in the Patuca basin in the northern part of the block.
Features of interest will be identified and evaluated to generate a final set of locations to target for precision geochemical sampling. The coring that follows will collect roughly 200 seabed cores and 15 heat flow measurements.
08/03/2015