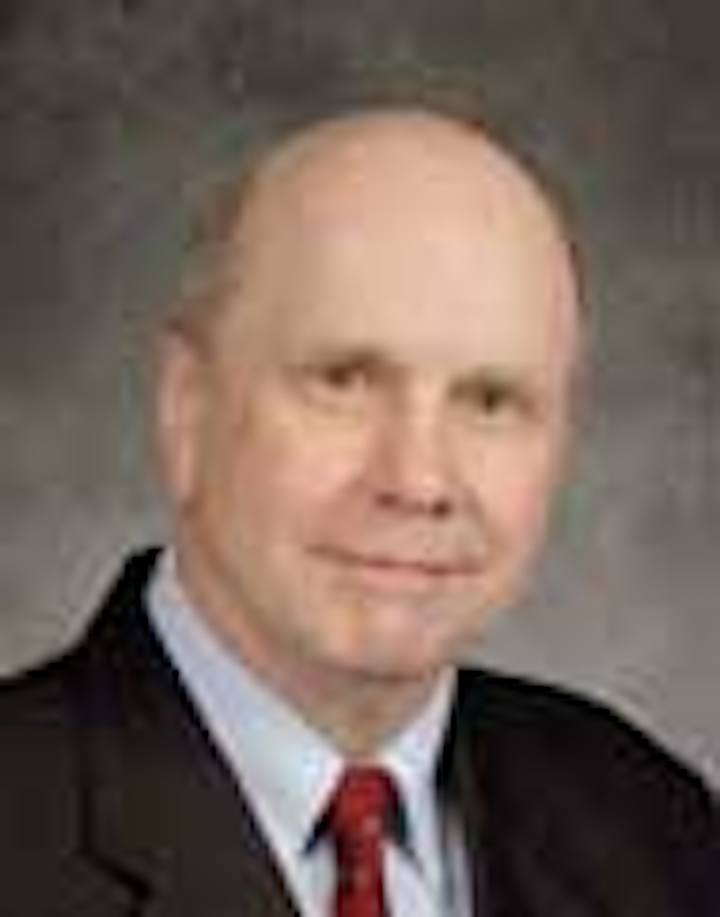 | | | |
| --- | --- | --- |
| | | Gene Kliewer • Houston |
CGG closes Fugro Geoscience acquisition. CGG has closed its acquisition of Fugro's Geoscience Division, with the exception of the airborne activity and minor assets, which will be contributed when all operating licenses and administrative authorizations have been received.
The company also has simplified its brand name from CGGVeritas to CGG, and has organized around three divisions: Equipment, Acquisition and Geology, and Geophysics & Reservoirs.
The Equipment division includes Sercel business entities as well as Optoplan, Metrolog, GRC, and De Regt. The Acquisition division is made up of Marine Acquisition, Land Acquisition and Airborne Acquisition (once contributed), and includes General Geophysics, Electromagnetic and Gravity & Magnetic services. The GGR division includes: Multi-Client and New Ventures, Processing & Imaging, Jason and Hampson-Russell (Reservoir Characterization), Robertson (Exploration & Geology), and Data Management Services.
The agreement also includes the following partnerships:
The creation of a Fugro (60%) and CGG (40%) joint venture, Seabed Geosolutions, focused on seabed acquisition
A marketing and selling multi-client agreement for CGG to sell Fugro's existing 3D data, which remains owned by Fugro
A global technical and commercial mutual preferred supplier agreement.
Management completes Interica buy-out. A management buy-out of the data management and software business from the Reservoir Group has become effective. The Reservoir Group decided that bespoke software and digital data management did not align with its strategy to specialize in downhole tools and associated subsurface services
Simon Kendall, CEO of Interica said, "With the support of the vendors, we have executed this buy-out to deliver on our growth plans in expanding the scope and reach of the business for the benefit of our extensive client base."
Pascal Bartette, CEO of Reservoir Group, said "We are delighted that Interica is to emerge as a strong independent player able to offer new opportunities to existing staff and management. Reservoir is committed to remain supportive and looks forward to its continuing relationship with Simon Kendall and the able team he is leading."
Survey status reports
TGS Nopec Geophysical has provided an update on some of its recent offshore seismic surveys. The company has finished the first phase of a multi-year 2D seismic program in the Flemish Pass-Orphan basin area offshore Newfoundland under a joint venture with PGS. The remainder of the anticipated 20,000-km (12,427-mi) survey is expected to be completed this summer.
Offshore Colombia, the company has started a 10,000-km (6,214-mi) 2D proprietary program for the Agencia de Hidrocarburos.
TGS completed a 3,446-km (2,141-mi) 2D program in partnership with Fugro off northeast Greenland. The company aims to offer more than 7,500 km (4,660 mi) of new 2D data for this basin, which is to be the focus of a new license round in 2013.
In the Russian Arctic, TGS completed a 7,294-km (4,532-mi) 2D seismic survey in the Laptev and East Siberian seas.
During 4Q 2012, TGS and partner Dolphin Geophysical finished acquiring an 11,042-km (6,861-mi) 2D survey offshore Mauritania, representing the second phase of the NWAAM 2D multi-client program.
Offshore Angola, the company completed acquisition of a 12,500-sq km (4,826-sq mi) 3D survey covering deepwater blocks 35, 36, and 37. The aim is to image prospective deepwater presalt blocks thought to be analogous to basins offshore Brazil. TGS also started work on a survey over the eastern portions of blocks 36 and 37.
Off northwest Australia, TGS completed the Honeycombs 2,536-sq km (979-sq mi) 3D survey and the Three Bears 460-sq km (177-sq mi) 3D survey in the Carnarvon basin.
State Sevmorgeo Co. (SMG) has contracted WGP to conduct seismic survey operations in Ecuador. This activity will comprise the acquisition of 2D and 3D surveys in transition zone and shallow waters. SMG will use Fairfield Z-700 Ocean Bottom Nodes in combination with portable sources provided and operated by WGP and installed on vessels of opportunity.
Afren has started the first 3D seismic survey offshore the Seychelles in the Indian Ocean. The program comprises two surveys in the company's license areas A and B, which extend over 14,319 sq km (5,528 sq mi). The first program, covering 600 sq km (231 sq mi), is on the southern portion of the licenses over the Bonit prospect. It will be followed by a survey on the northern section of the license area, covering 2,750 sq km (1,062 sq mi). Here there appears to be prospectivity in both Cretaceous and Jurassic intervals.
Electromagnetic Geoservices ASA has received a letter of intent for six months of work offshore Asia. Upon the customer's board approval, the 3D EM survey will begin this quarter using the BOA Thalassa. "We expect to deploy both the EM Leader and BOA Thalassa in Asia for most of 2013 based on our substantially improved backlog as well as additional demand from both new and existing customers," said Roar Bekker, CEO of EMGS.
Chariot Oil & Gas Ltd. has completed a 3,500-sq km (1,351-sq mi) 3D seismic acquisition program offshore Mauritania in water depths ranging from 30 m (98 ft) up to 2,000 m (6,560 ft). The survey is expected to take 90 days to complete. The survey, in block C19, done by Fugro-Geoteam, targeted the southwest section of the block. "This 3D seismic survey fulfills Chariot's initial three year work commitment within block C19 and is intended to identify structural and stratigraphic traps, with the latter in particular offering potential for large trap sizes," Chariot said.
Seismic data forms the core ofSan Leon Energy's efforts to find partners to explore the Durresi block offshore Albania. San Leon has hosted a data room for interested parties, and is keeping it open longer than scheduled to allow further time for more detailed technical evaluation and to accommodate new entrants. Last year, the company completed pre-stack depth migration of 840 sq km (324 sq mi) of 3D data over the block. Strong amplitude anomalies show at least three sand sections with 110-155 m (361-508 ft) of thickness separated by thick shale zones. Strong mud gas shows appeared in nearby similar sections during drilling of the well. The seismic responses are all constrained by faults. San Leon is performing further reinterpretation and amplitude versus offset analysis of the data on Alban and other prospects.
Seismic surveys on Atlantic OCS meet opposition in Senate
A plan to conduct some preliminary seismic surveys off the US East Coast has met opposition. The part of the US Five Year Outer Continental Shelf Oil and Gas Leasing Program for 2012-2017 that proposes seismic airgun surveys is under protest by a number of senators.
The plans would have testing done offshore from Delaware south to mid-Florida.
The letter is from senators Lautenberg, Whitehouse, Leahy, Menendez, Cardin, Mikulski, Boxer, and Cantwell. All are Democrats and represent, among them, New Jersey, Rhode Island, Vermont, Maryland, California, and Washington.
Meanwhile, three East Coast governors wrote Sally Jewell, new nominee as Secretary of the Interior, making clear that they want to hear the nominee express her support for oil and gas development in Atlantic waters during her confirmation hearing.
"Energy production from the Atlantic outer continental shelf could create more than 140,000 new jobs within the next 20 years, and we hope you will ensure that the administration is a partner with the states on this issue," said North Carolina Gov. Pat McCrory, South Carolina Gov. Nikki Haley, and Virginia Gov. Robert McDonnell.
More Offshore Issue Articles
Offshore Articles Archives
View Oil and Gas Articles on PennEnergy.com