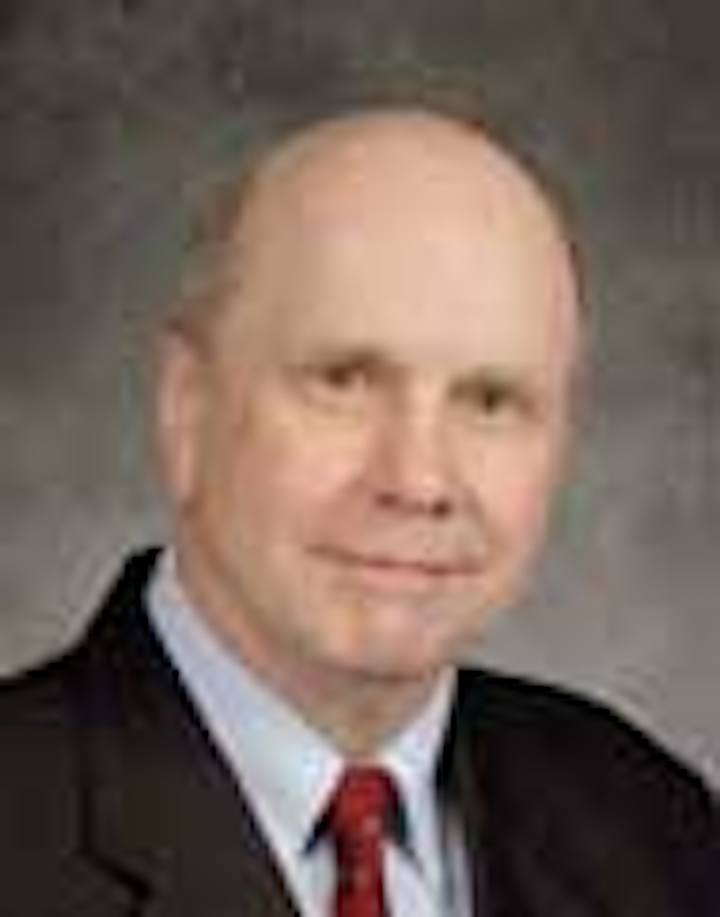 | | | |
| --- | --- | --- |
| | | Gene Kliewer • Houston |
Using its StagSeis survey configuration, CGG claims the record for deploying the longest offsets in the industry for a full-azimuth multi-vessel survey. For the recent multi-client "IBALT" survey in the Gulf of Mexico, offsets were a record-breaking 18 km (1.2 mi). StagSeis data are acquired using multiple vessels in a staggered configuration to provide the ultra-long offsets, full-azimuth, and broad bandwidth (especially low frequencies) required to image complex areas such as the Gulf of Mexico.
Data are acquired in a regular grid, so processing is compatible with conventional wide-azimuth techniques, allowing faster turnaround than alternative non-linear methods. The Geo Caribbean, operating in the Gulf of Mexico, used its record-breaking 13.44 sq km (5 sq mi or 3,321 acre) towing configuration. CGG proposed a wide tow of eight streamers with a 160-m separation, 60% wider than a typical survey with a 100-m separation, enabling a greater area of data to be acquired in a single pass and hence greater production efficiency.
By deploying a streamer length of 12,000 m (39,360 ft), CGG delivered the long offsets required to achieve the survey's geological objectives. The end-result is an efficient survey design and the largest single-vessel acquisition footprint in the world, CGG says.
Open Geophysical releases OpenCPS 3.0
Dolphin Group ASA's Open Geophysical has released its OpenCPS 3.0 software platform for land and marine data processing. The new release brings processing capabilities spanning from field QC through PSTM imaging, said Open Geophysical. New marine workflows include 3D SRME and Fourier-domain regularization.
Open Geophysical was acquired by Dolphin Geophysical in 2012. Subsequently, Dolphin has installed OpenCPS 3.0 in its London processing center and on its four vessels for onboard quality control and fasttrack processing.
OpenCPS 3.0 supports Dolphin's full workflow from navigation merge through imaging including the proprietary SHarp broadband processing.
"OpenCPS delivers interactivity, high-end visualization, and extensibility. With the 3.0 release, OpenCPS is now a full production seismic processing system ready to handle the largest and most complex datasets," said Roland Gunther, VP of Open Geophysical. "Now part of Dolphin Geophysical, we are continuing to focus on software and services for all of our customers and continue to develop new tools for both land and marine processing."
Dolphin sets South Africa survey record
Dolphin Geophysical has used a seismic survey spread of eight streamers were 8 km (5 mi) long and separated by 200 m (656 ft), giving a total area covered under tow of 11.2 sq km (4.3 sq mi).
The equipment was used offshore South Africa under contract with Shell and using the Polar Duchess seismic vessel.
The big spread was used to get 8,000 sq km (3,089 sq mi) surveyed during a limited weather window of four months.
"Despite the remote nature of the area and the challenging metocean conditions, the survey has been executed safely, efficiently and with a low down time," said Stuart McGeoch, Shell regional ventures exploration manager for sub-Sahara Africa. "We have been impressed with the quality of acquisition data."
Shell's processing center in Houston validated the initial returns and is processing the data.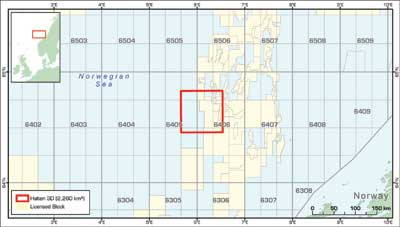 CGG has started its first-ever 3D multi-client survey in the Norwegian North Sea. Phase 1 of the Steppingstone broadband marine project will cover 2,260 sq km (873 sq mi or 558,455 acres) over Halten Terrace. The survey is being acquired by theOceanic Champion and the operation is expected to last three months. CGG said it is optimizing its BroadSeis acquisition and processing to focus on Jurassic rotated fault blocks, inversion anticlines, and shallow targets.
More Offshore Issue Articles
Offshore Articles Archives
View Oil and Gas Articles on PennEnergy.com