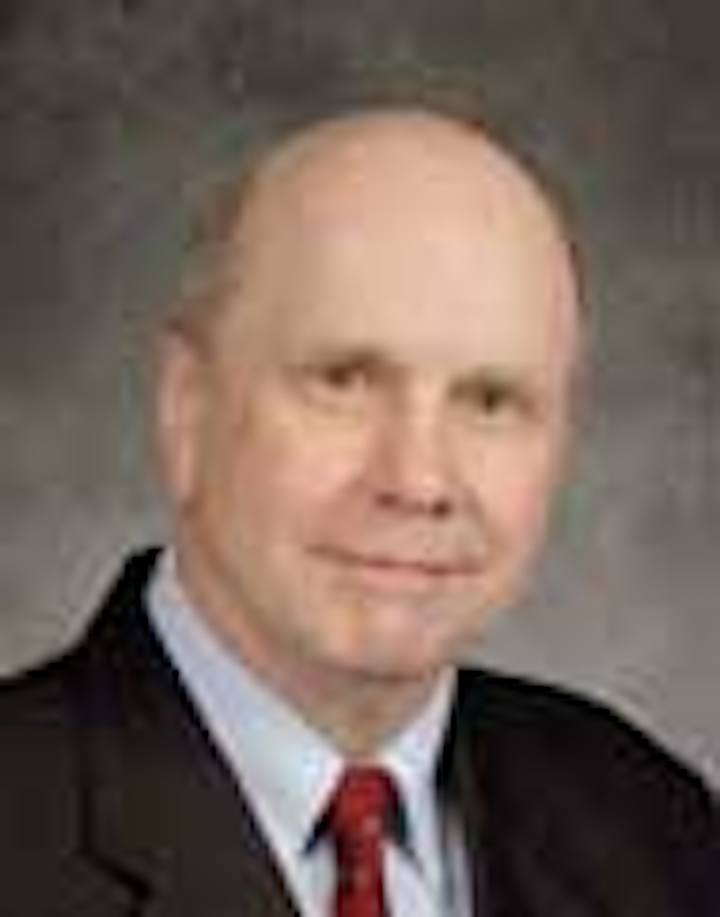 | | | |
| --- | --- | --- |
| | | Gene Kliewer • Houston |
Dolphin Geophysical has secured a 3D award from an undisclosed client for work in the North Sea. The survey will be acquired by the high-capacity 3D vessel M/V Polar Duke starting in August and expected to last for five weeks.
Electromagnetic Geoservices ASA (EMGS) has entered into an agreement with North Sea Shipping to extend the charter the vessel Atlantic Guardian from September 2013 to March 2014. EMGS has agreed to charter the vessel for an additional period of at least two years, with three optional one-year extensions. Under the agreement, the vessel owner will upgrade the vessel to improve fuel efficiency and station-keeping capabilities. It is expected that this work will be done during a five-week yard stay in the first or second quarter of 2014.
Processing advances
Paradigm has released Paradigm 2011.3 upgrade. Paradigm 2011.3 includes an upgrade to the SeisEarth multi-survey regional-to-prospect interpretation solution, says Paradigm. By extending the structural and stratigraphic workflows with new voxel volume rendering, this GPU-based rendering enables real-time subsurface scene creations with accelerated refresh speeds and negligible aliasing. The release also incorporates multi-horizon flattening (GPU-based), horizon slicing, and proportional slicing with property extractions. For development fields, SeisEarth can carry out quality control and validation of time-lapsed 4D seismic data volumes with new analysis tools embedded in the system. A new, interactive disk roaming approach has been introduced where data is roamed at lower resolution and higher resolutions invoked when the desired scene setting is reached. The upgrade has Paradigm's SKUA subsurface modeling with a new interpretation modeling workflow that incorporates automatic intra-formation seismic interpretation with true 3D modeling in geologic time and space. The release also has a new 5D regularization module in the Echos processing application, as well as quality and performance enhancements to the Echos reverse time migration application.
Blueback Reservoir has released its Blueback Toolbox Version 14. Split into four domain modules, the Blueback Toolbox is a collection of more than 100 plug-ins complementing Petrel workflows. Version 14 contains several new and improved tools, such as the "Freeze Window" tool that prevents common user mistakes when creating presentation material, and the "Interactive Facies Generator." The four modules of Blueback Toolbox seamlessly integrate with Petrel using the familiar interface and can be downloaded from Schlumberger's Ocean Store.
Schlumberger has released the 2013 Petrel E&P software platform. This version brings advances in integration, multi-user collaboration, and applied science, including improved petroleum system modeling, structural interpretation, and production analytics, according to Schlumberger.
Lebanon draws offshore exploration interest to eastern Mediterranean
The bidding process for permits offshore Lebanon in the Mediterranean is under way through the Ministry of Energy & Water and the Lebanese Petroleum Administration. It runs until this November. The schedule calls for bid evaluations starting in November and lasting through January 2014, with the awards coming in February 2014.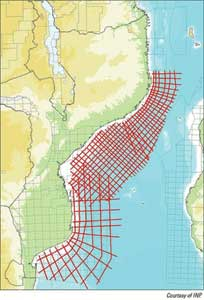 Spectrum coverage offshore Lebanon.
In preparation for the bidding, Spectrum and Petroleum Geo-Services both ran multi-client 3D seismic data acquisition programs on separate parts of the available acreage followed by migration processing.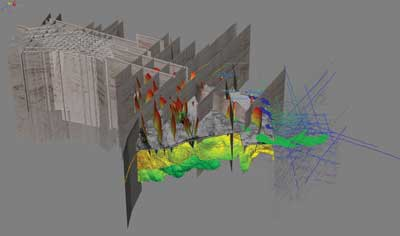 PGS coverage offshore Lebanon.
PGS' surveys offshore Lebanon include extensions of previous surveys in the Latakia Ridge and other large Syrian- and Cyprus-Arc deformation folds covering structural closures extending south into the Levantine basin, as well as surveys in the northeast, central, and southern parts of the Levantine basin and Levant margin, close to the Tamar, Dalit, Leviathan, and Aphrodite gas discoveries.
Spectrum's surveying covers both the northern part of the Levantine basin and the basin margins north of a survey done last year. Those results indicate the areas have a high likelihood for generation and trapping of thermogenic hydrocarbons. The results also indicate large, simple structures with a compelling reservoir case, says Spectrum.