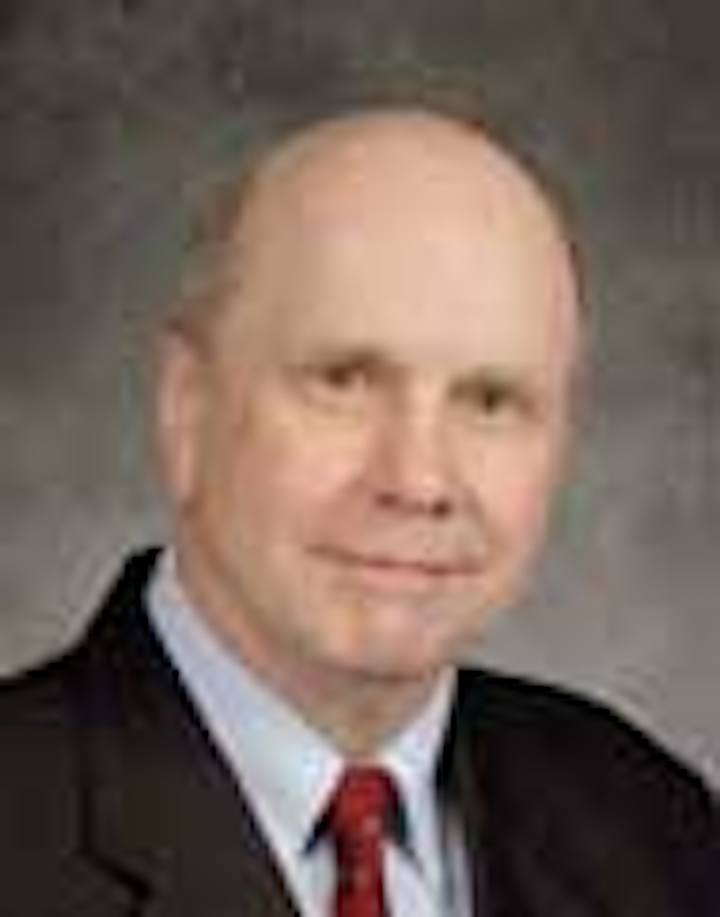 | | | |
| --- | --- | --- |
| | | Gene Kliewer • Houston |
The American Association of Petroleum Geologists held its annual meeting last month in Pittsburgh, Pennsylvania, with the theme "Go Deep: Making the Play with Geotechnology."
Following is a brief peek at some of the technology featured at the event.
CGG included among its presentations the debut of Jason's 3D Interpretation application designed to visualize improved recovery.
Also formally presented by CGG was the MERLIN+, paleogeography, paleoEarth systems modeling and predictive application by Robertson.
The company also emphasized several updates of its broadband solutions and how it has expanded its portfolio of data library coverage.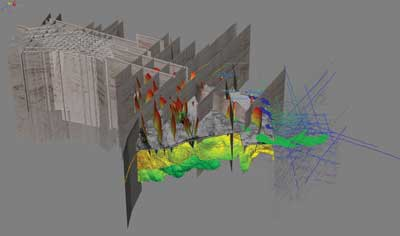 Maximum information from data. Multi-survey, regional-to-prospect interpretation and visualization. (Courtesy Paradigm. Data courtesy AWE Ltd.)
Paradigm introduced the Paradigm 2011.3 release at the convention and exhibition and held demonstrations of its integrated geophysical and geological interpretation, reservoir characterization, modeling and engineering solutions.
Paradigm demonstrations included new modeling methods that incorporate all available data for a high-quality representation of the distribution of stresses and fractures, interactive well planning and geosteering demonstrations for accurate stratigraphic positioning of the wellbore, as well as to understand the impact of petrophysical parameters and petrophysical uncertainty on resource estimation.
Interpretation-while-modeling solutions addressed the challenging seismic correlation problem while simultaneously generating a high-resolution stratigraphic model.
WesternGeco surveys offshore Mozambique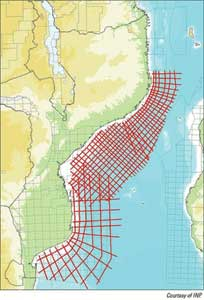 Map indicates areas of coverage by WesternGeco multi-client seismic survey offshore Mozambique.
With a good deal of interest in activity offshore eastern Africa, WesternGeco has begun acquisition of a major multi-client seismic survey offshore Mozambique using the ObliQ sliding-notch broadband acquisition and imaging technique. The technique optimizes the recorded bandwidth of the seismic signal enabling more detailed imaging of the subsurface and more reliable extraction of rock properties.
"This seismic survey is optimally located to help oil and gas companies evaluate play potential offshore Mozambique," said Carel Hooykaas, president, WesternGeco. "The ObliQ technique is expected to provide valuable high-resolution broadband imaging in this geologically complex area where recent discoveries and regional appraisals indicate significant frontier exploration potential."
The survey is being acquired in collaboration with the National Petroleum Institute of Mozambique and is fully supported by industry prefunding. It consists of more than 31,000 km (19,263 mi) long-offset 2D data and covers the majority of the offshore territory of Mozambique where future licensing rounds are expected.
WesternGeco also has begun acquisition of its Ice Bear 2 multi-client 3D survey in the western Barents Sea using its new IsoMetrix marine isometric seismic technology. The isometric inline and crossline sampling delivered by the IsoMetrix technology will provide high-resolution broadband imaging in this geologically complex area.
Ice Bear 2 lies to the north of the WesternGeco Bjørnøya Ice Bear and West Loppa 3D seismic survey areas where the Havis and Skrugard discoveries were made. Exploration and production activities in the region have increased as a result of these and other discoveries in the area.
Kongsberg to outfit new Petroleum Geo Services Ramform Titan vessels
Two new Ramform Titan-class seismic vessels under construction at the Mitsubishi Heavy Industries yard in Japan for Norway headquartered Petroleum Geo Services (PGS) will feature Kongsberg Maritime integrated navigation, dynamic positioning, and extensive back-deck handling systems package.
The contracts were signed by Kongsberg Maritime and Mitsubishi Heavy Industries, following PGS' decision in 4Q 2012 to exercise its options to order two additional Ramform Titan-class vessels.
"Full Picture" packages are based on the systems supplied for the first two vessels, which are close to completion and expected to be delivered in 2013. The second set of vessels is scheduled for delivery in 2015.
Supporting the advanced PGS developed GeoStreamer seismic technology is an extensive delivery including back-deck handling systems, hydraulic and winch systems and integrated control system from Kongsberg Maritime subsidiary Kongsberg Evotec. A redundant seismic track system will be delivered as part of the Kongsberg Maritime K-Pos DP-2 system and thruster control systems, while navigation will use the K-Bridge integrated bridge system.