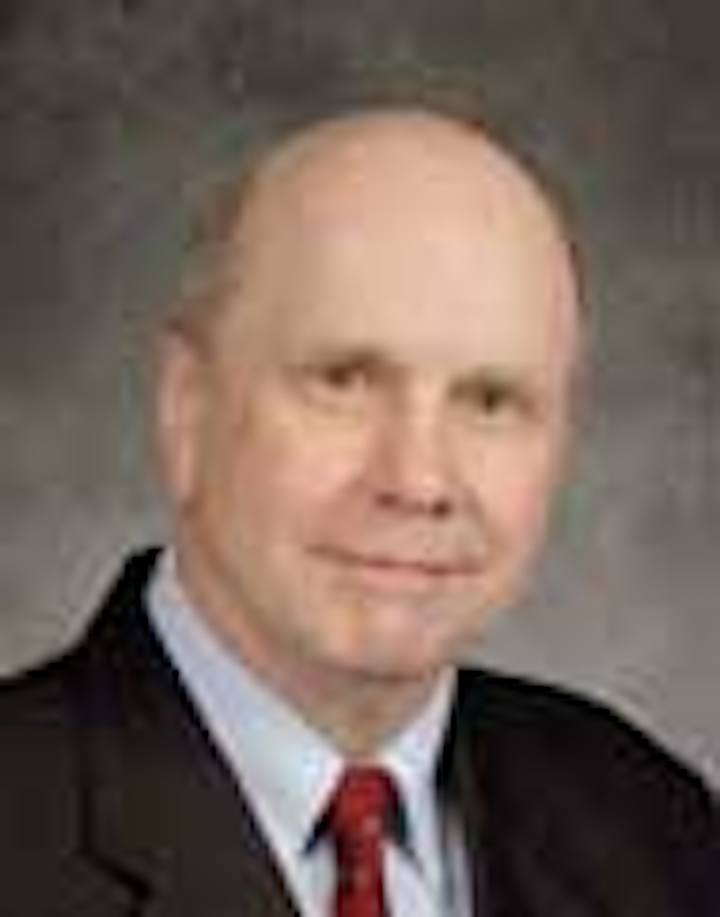 | | | |
| --- | --- | --- |
| | | Gene Kliewer • Houston |
The Schlumberger Reservoir Laboratory in Brisbane, Australia, is now open. The 10,000-sq ft (929-sq m) facility can provide a set of rock mechanical evaluation services including core handling, model calibration, interpretation, core measurements, and analysis and interpretation.
The facility joins Schlumberger's laboratory network of more than 25 facilities, and will work with the Queensland University of Technology on reservoir characterization.
"The new facility brings rock analysis expertise and integrated solutions that enable oil and gas operators to determine reserves in place and better design and optimize stimulation operations," said Sameh Hanna, president, Schlumberger Testing Services. "The timely delivery of accurate reservoir characterization information is essential in reducing project risk, simplifying operations, and improving field productivity."
BP expands supercomputing power
BP has opened a new facility in Houston to house what the company described as the world's largest supercomputer for commercial research.
The new Center for High-Performance Computing (CHPC) will be the hub to process and manage geophysical data across BP's portfolio. The 110,000-sq ft (10,219-sq m) center, located on the campus of BP's US headquarters, houses computing capability of more than 2.2 petaflops, total memory of 1,000 terabytes, and disk space of 23.5 petabytes.
"This facility is the foundation upon which we will continue to find and produce energy that would have gone untapped just a few years ago," said Jackie Mutschler, BP's head of upstream technology, at a ceremony marking the opening.
BP said the enhanced computing capability will allow the company to better appraise new finds and manage complex reservoirs, while enabling research into other business areas such as refining and enhanced oil recovery.
"It is the largest supercomputer for research in America, and it's going to take seismic to the next level," said James Dupree, BP's COO of research and technology.
During a tour of the facility, designed by HOK, CHPC manager Keith Gray said the complex would foster "vital" collaboration among the company's research teams and seismic experts.
Over coming weeks, BP will relocate more than 3,000 computing systems from its previous supercomputing facility, which had reached maximum power and cooling capacity, into the new building, he said. The new center opened with around 2,500 computers and has a peak power draw of 2.5 MW, expandable to 7.25 MW.
John Etgen, BP distinguished advisor for seismic imaging, said he expects the need for high-performance computing capacity to continue growing. "The demand is to improve (images) to allow us to operate more efficiently and to find new resources. We are always pushing the limits of what we can do."
SynthRock plugin released by dGB Earth Sciences. A software module that combines forward modeling, rock physics, and inversion is now available from dGB Earth Sciences. The plugin, named SynthRock, is part of OpendTect 4.6, a toolkit for making and using forward models in qualitative and quantitative seismic interpretations. According to dGB, SynthRock uses simple wedge models and cross-sections created from interpolated (pseudo-) wells to build workflows and create "what if" scenarios. These wedge models can lead to advanced reservoir characterization workflows using cross-plots, probability density functions, or the HitCube inversion approach. Other features include the ability to build Monte Carlo simulations; to generate prestack synthetic seismic data using ray tracing, reflectivity calculations, cross-over handling, frequency-domain convolution; and the ability to modify parameters on the fly to analyze the response on the seismic data. "With the forward modeling of synthetic seismic data enabling interpreters to separate true hydrocarbon anomalies from false positives and make more accurate reservoir predictions, SynthRock comes at a vital time for the industry," said dGB Earth Services CEO Kristofer Tingdahl.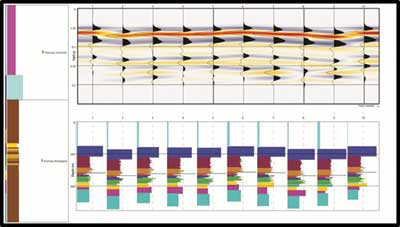 Seismic projects under way
TGS, in partnership with BGP, is acquiring 2D seismic, gravity, and magnetic multi-client surveys offshore Madagascar using theM/V Challenger. The surveys, MAJ-13 and MS-14, will add 7,025 km (4,365 mi) of new 2D seismic data to extend and infill the existing 33,315 km (20,701 mi) of 2D data acquired by TGS in the region. Data processing will be by TGS' Clari-Fi broadband processing technology. Final data will be available to clients starting in 3Q 2014.
CGG will acquire a large high-end seismic acquisition survey in the Mexican waters of the Gulf of Mexico on behalf of Pemex. The survey is Phase 5 in Pemex's Centauro program, the largest-ever proprietary 3D wide-azimuth program to be conducted worldwide. Phase 5 will add another 6,850 sq km (2,645 sq mi) of data to the existing 25,000 sq km (9,653 sq mi) already acquired since Centauro began in October 2010. The survey will be acquired by theOceanic Vega and Oceanic Sirius, CGG's two state-of-the-art 20-streamer vessels. The project is expected to be completed in March 2014.
Dolphin has won two 4D seismic contracts over producing fields in the North Sea. The contracts have been entered into with an undisclosed international oil company. Dolphin will use the 3D vesselArtemis Arctic for these two surveys that are scheduled to start in April 2014.
CGG contracted to operate Diskos database
The Norwegian Petroleum Directorate (NPD) and oil companies in the Diskos group have contracted CGG for operation of seismic databases from 2015-2020.
The Diskos database is a shared way to store and to distribute seismic, well, and production data from the Norwegian shelf. Diskos holds nearly 600 terabytes of digital seismic, well and production data from the Norwegian shelf, and data volumes are expected to grow over the next few years. Data in the databases is accessed via a secure, high-speed communications network, and will be stored in Green Mountain on the island of Rennesøy in Rogaland County.
CGG will work with partners Kadme and Evry to use existing solutions as well as specially adapted software.