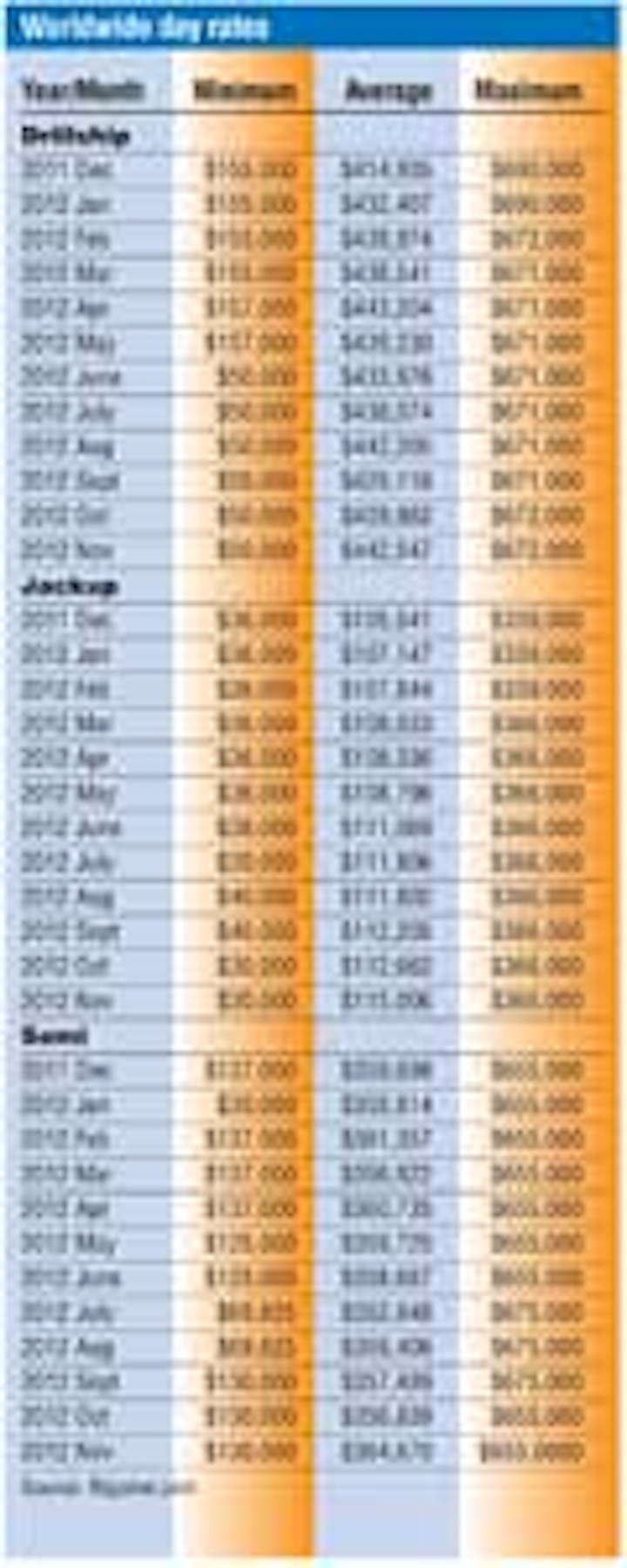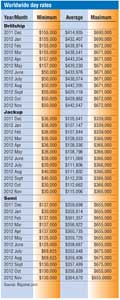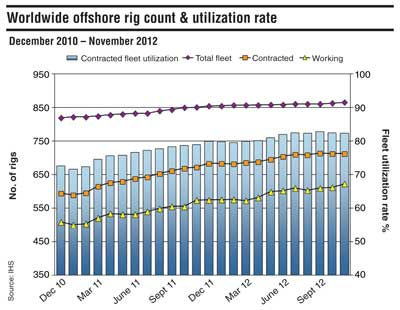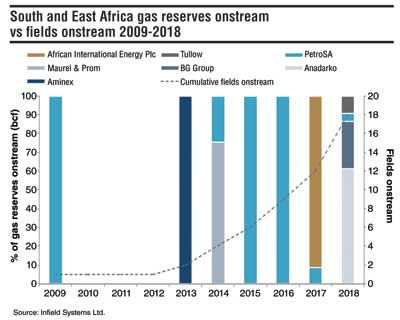 This month Infield Systems examines South and East Africa; areas expected to be key emerging regions of gas production over the next decade. In the short to medium term, the Republic of South Africa and Tanzania are expected to lead new development; while Namibia and Mozambique are anticipated to significantly contribute to reserves onstream from 2018, as a result of the Tullow-operated Kudu field (Namibia) and Anadarko's Prosperidade development.
In 2013, Aminex is expected to bring onstream the 40-bcf Kiliwani North gas field within the Nyuni block, strategically located close to Tanzania's principal city of Dar es Salaam, where there is a growing market for natural gas. Over the period to 2015, Infield Systems anticipates further developments taking place offshore Tanzania, on the Maurel and Prom-operated Mnazi Bay field; and offshore South Africa, as a result of PetroSA's continued development of Mossel Bay. PetroSA is expected to bring onstream two subsea satellites and possibly a floating production platform during the medium-term period. At the time of writing, the award for the 3D seismic survey on Mnazi Bay has not been announced.
In the latter years of the forecast period, Infield Systems anticipates that activity may significantly increase offshore East Africa, in particular offshore Mozambique, with the giant deepwater Prosperidade development, expected to enter production in 2018. Offshore Tanzania, Infield Systems expects the BG Group/Ophir Energy-operated Jodari field to also commence operations in the same year. On the other side of the continent, 2017 is expected to see the AIE-operated Ibhubesi field commence production offshore South Africa; while in 2018 Tullow's Kudu development is anticipated to see completion offshore Namibia, with a floating platform installation the most likely development option.
- Catarina Podevyn, Analyst, Infield Systems Ltd.