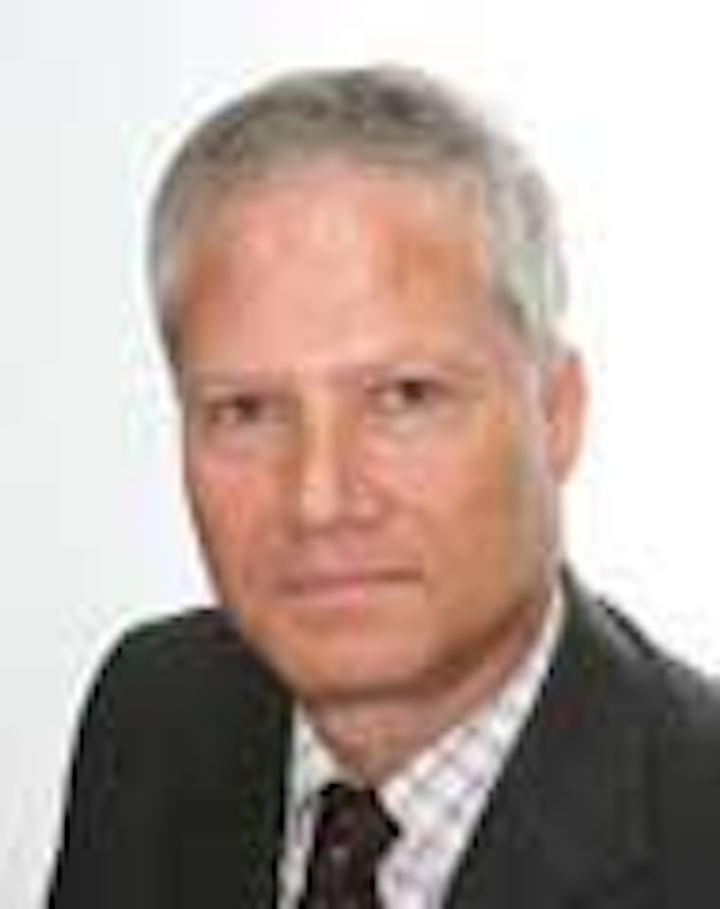 | | | |
| --- | --- | --- |
| | | Jeremy Beckman • London |
Short-term FPSO outlook strong
Investments in floating production systems worldwide are set to soar to $21 billion in 2017, up from $12 billion this year, according to Douglas-Westwood's latest market forecast. However, both figures apply mainly to commissioned facilities - the outlook for new orders looks poor, the analysts claimed, with the oil price decline likely to delay sanction of various new projects.
FPSOs comprise the largest segment of the market between 2015-2019, accounting for 87 installations and 81% of the forecast capex, followed by TLPs and other floating production systems. Almost one-third of the forecast installations are for Latin America, with 68% of the facilities globally destined for deepwater projects.
The Bahamas
A second reading of a new Petroleum Act was due to go before the Bahamian parliament this winter, and following a consultation phase the proposals should pass via the senate into law. Bahamas Petroleum Co., which has completed studies for a drilling campaign offshore the Bahamas, says it remains committed to spudding its first well as soon as possible.
South America
Tullow Oil plans to acquire 4,000 sq km (1,544 sq mi) of 3D seismic over block 54 offshore Suriname. This summer, the company expects to participate in a well operated by Teikoku Oil on the Spari prospect in offshore block 31.
•••
Statoil and Sinochem have submitted a Phase 2 development plan for the Peregrino oil field offshore Brazil. This calls for installation of a second wellhead platform (Platform C) which will be used to drill 15 oil producers and six water injectors on the southwest part of the field from a new drilling center installed in 120 m (393 ft) of water. The platform will be connected to the Peregrino FPSO and will also supply power to the existing wellhead platform. Statoil expects the $3.5-billion scheme to recover a further 250 MMboe.
•••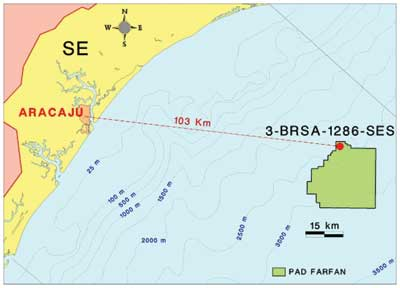 Farfan extension in Sergipe basin offshore Brazil. (Map courtesy Petrobras)
Petrobras has confirmed an extension of an oil and gas discovery in the Farfan area of Brazil's Sergipe-Alagoas basin, 103 km (64 mi) from Aracaju. The well, drilled in 2,467 m (8,094 ft) of water, 10 km (6.2 mi) from the discovery well, also penetrated a shallower-lying, 68-m (223-ft) thick light oil accumulation.
Elsewhere off Brazil, the company proved heavy oil with a well on the ultra-deepwater Basilisco structure in the Campos basin, 143 km (89 mi) from Armação dos Búzios on the Rio de Janeiro state coast.
•••
The semisubmersible Eirik Raude was due to sail into Stanley harbor at the end of February to prepare for a six-well exploration campaign on various licenses offshore the Falkland Islands. Rockhopper will participate in four wells, all in the North Falkland basin (NFB), with the first likely to be on the Zebedee prospect.
Rockhopper's partner Premier Oil is assessing design options for a leased FPSO for its planned first-phase development of the Sea Lion oil field in the NFB. This would be connected to a single subsea drill center. The company is currently targeting sanction for this phase during 1Q 2016, and hopes to bring in a partner to co-fund this and subsequent phases that could involve more FPSOs or a TLP.
West Africa
Kosmos Energy has agreed to farm out to Chevron 30% of its interest in three contiguous concessions offshore Mauritania. Water depths over blocks C8, C12, and C13 range from 5,249-9,842 ft (1,600-3,000 m). Assuming approval from the government for the transaction, Kosmos would remain operator in the exploration phase with Chevron assuming control in the event of a commercial discovery.
Tullow has agreed to transfer a 40.5% stake in Mauritania's shallow-water block C-3 to Sterling Energy for around $2.5 million, in consideration for past costs. Tullow is due to process 1,600 km (994 mi) of newly acquired 2D seismic over the block, fulfilling its Phase 1 commitments. If the partners opt to enter the next two phases, the obligations include 3D seismic and two wells. Sterling sees this as an emerging shelf play, following Cairn Energy's 2014 SNE-1 oil discovery off Senegal to the south.
•••
Offshore Cameroon, Sterling is hoping for government approval to assume Murphy's 50% operated interest in the Ntem concession, where water depths vary from 400-2,000 m (1,312-6,562 ft). Last year the partners drilled the unsuccessful Bamboo-1 well on the concession, which is in the prospective southern Douala/Rio Muni basin.
•••
Eni has a new gas/condensate discovery offshore Gabon. The Nyone Deep 1 well was drilled in block D4. Eni assessed in-placed resources at around 500 MMboe.
Displaying 1/2 Page 1,2Next>
View Article as Single page