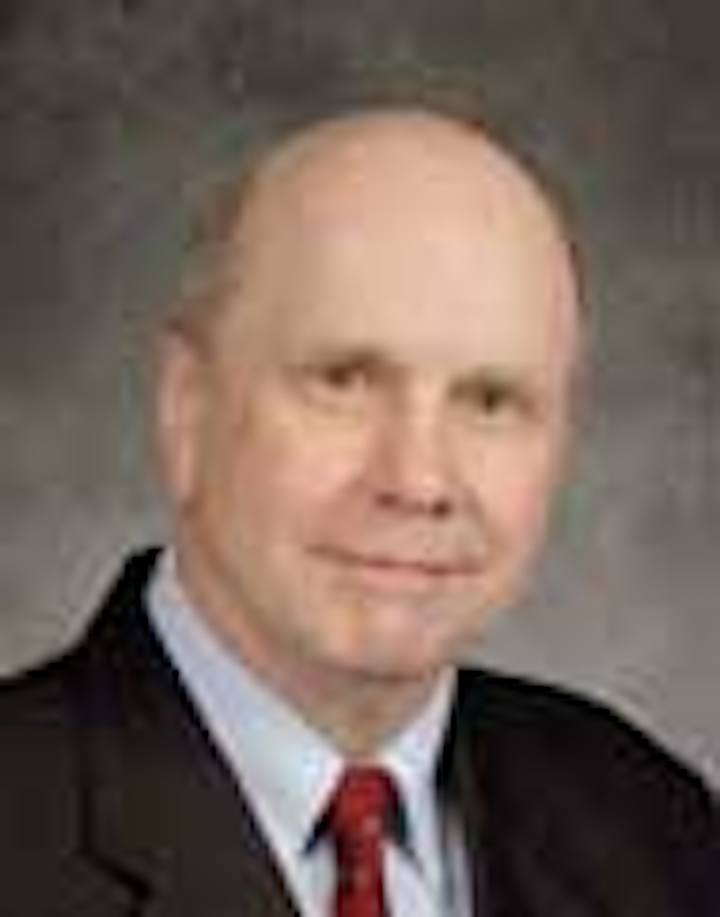 | | | |
| --- | --- | --- |
| | | Gene Kliewer • Houston |
Seismic survey work remains active in Mexican Gulf
The prospect of acquiring permits offshore Mexico has generated geoscience activities in anticipation of leasing rounds to come.
Schlumberger has expanded its Gulf of Mexico multi-client wide-azimuth seismic data portfolio with a survey in the Campeche basin. The acquisition of the industry's first multi-client wide-azimuth survey offshore Mexico will cover 80,000 sq km (30,888 sq mi) using two fleets of WesternGeco.
Wide-azimuth, long offset, and broadband seismic surveys are needed to address the challenges in the Campeche basin include near-salt and subsalt structures, complex faulted structures, and deep-thrusted structures and to deliver data to support identification of subtle structural and stratigraphic traps, provide better delineation of fractures, and to improve reservoir characterization.
Mexico's Comisión Nacional de Hidrocarburos (CNH) has issued Electromagnetic Geoservices permits to collect as much as 88,000 sq km (33,977 sq mi) of multi-client 3D electromagnetic data in the Salina de Itsmo basin. EMGS said it will prioritize data for future bid rounds.
Salinas exploration area encompasses structures with Lower Miocene turbidite systems containing significant channel facies and additional indications for basin floor fans EMGS considers the most attractive reservoir opportunities.
Schlumberger has expanded its Gulf of Mexico multi-client wide-azimuth seismic data portfolio with a new survey in the Campeche basin. (Courtesy Schlumberger)
ION Geophysical has launched the first phase of MexicoSPAN, encompassing more than 22,000 km (13,670 mi) of deep-imaged 2D seismic data. Combined with ION's YucatanSPAN, GulfSPAN, and FloridaSPAN programs, MexicoSPAN will deliver a complete, basin-wide regional view of the Gulf of Mexico.
Subsequent phases infill phases will enhance the project with the precise amount of provide 2D data to better identify size and location of major prospective structures before moving into 3D workflows incorporating 3D data soon to be available from Mexico's CNH.
Dolphin Geophysical has commenced the East Campeche 2D long offset multi-client survey in Mexico using the M/V Artemis Arctic. The licensed approved 19,597 line km (12,177 mi) is well positioned toward the recently announced five-year plan for leases, and Dolphin says it will be able to deliver time-processed seismic data products in time for the first Mexican license round. The survey is supported by industry pre-funding.
MultiClient Geophysical has started the MCG MC2D campaign offshore Mexico. The program, named "Maximus," comprises 31,600 km (19,635 mi) of seismic data covering the first through fourth round blocks in the Campeche Deep basin, in addition to a regional grid over the Yucatan Shelf and deepwater areas. The program was developed in cooperation with the oil industry. Fasttrack data will be made available prior to the first license round.
Elsewhere
Polarcus has commenced a 3D broadband multi-client project across the Mauritania-Senegal-Guinea-Bissau basin (MSGB), offshore northwest Africa. The project, supported by industry funding, will cover an area of 1,500 sq km (597 sq mi) offshore The Gambia. Final data products are scheduled to be available in 1Q 2016.
The prefunding has been secured in response to the heightened industry interest in the Cretaceous slope fan and shelf-edge reef plays along the entire MSGB margin subsequent to the recently announced dual well successes in Senegal.
TGS has a new multi-client 3D survey offshore eastern Canada with plans to acquire approximately 4,300 sq km (1,660 sq mi) of data. This survey is conducted in partnership with PGS.
The Ramform Valiant, using PGS GeoStreamer technology, will acquire data in Flemish Pass basin over the exploration license 1135. The company says that final data will be available to clients in 3Q 2016.
SAExploration Holdings has announced the award for ocean-bottom marine seismic data acquisition services valued at approximately $47 million.
The company says it expects to execute the project during the second half of 2015.
According to SAExploration, this project will be performed using ocean-bottom nodal seismic recording technology equipped to operate in transition zones and water depths ranging from zero to 3,000 m (9,842 ft). SAE said it will use available equipment and personnel with no new capital expenditures required.
Technology R&D
RSI and Repsol have inaugurated a three-year joint project to develop rock-physics and controlled source electromagnetic interpretation and integration technology.
Repsol and RSI signed an agreement to co-develop a state-of-the-art platform for the integrated interpretation and joint inversion of seismic and CSEM data within a rock physics modeling framework. The joint project will be built upon RSI's existing technology and experience in these fields, and draw on Repsol's geophysical knowledge and exploration expertise. Both Repsol and RSI will own the resulting technology.